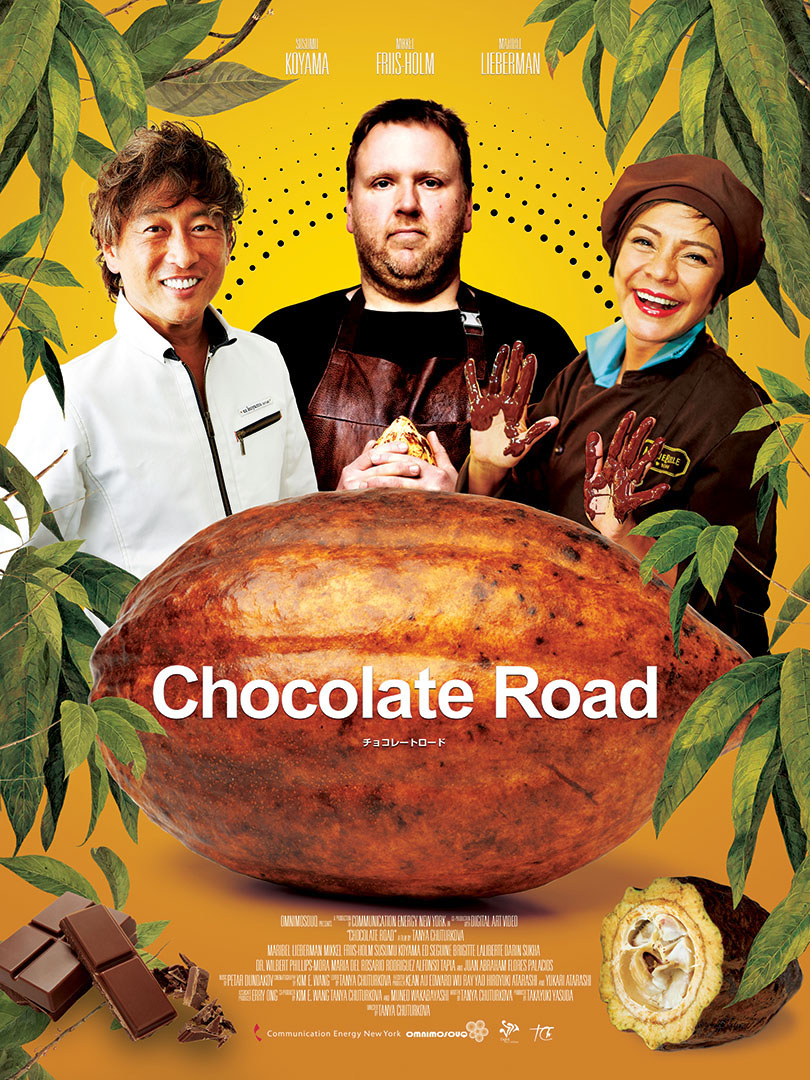 CHOCOLATE ROAD
Documentary Feature Film, 2021
Chocolate Road is a discovery of where chocolate comes from. Three renowned chocolatiers - Maribel Lieberman, Susumu Koyama and Mikkel Friis-Holm - take us through the process of craft chocolate-making, starting from the plantations, through the different stages of preparation of the beans and all the way to the final chocolate pieces. On their journey each of them finds how important it is to know the roots of their prime material - the cacao bean, and the social impact of the people involved in the chocolate production chain.

Directed by Tanya Chuturkova
Produced by Takayuki Yasuda
Co-Produced by Kim E. Wang, Tanya Chuturkova
Executive Producers: Kean Au, Ray Yao, Edward Wu, Hiroyuki Atarashi, Yukari Atarashi
Associate Produced by Erry Ong
Cinematography by Kim E. Wang
Original Music Score by Petar Dundakov
Edited by Tanya Chuturkova

USA & Japan  |  Color  |  4K  |  5.1 Surround  |  93' & 53'
English, Japanese, Spanish + English Subtitles
Sales: Syndicado Film Sales

Rate us on IMDb | Rotten Tomatoes

Download EPK
Press & Reviews
"In a celebration of your inner chocoholic, Chocolate Road follows three chefs on their journey of cocoa enlightenment. (...) Director Tanya Chuturkova creates a wholesome view of chocolate without ever feeling romanticized. (...) The movie emphasizes at every turn the value in understanding the origins of the beloved food. (...) As expected, the film features fantastic footage of the chocolate-making process. There are countless shots of swirling, sweet chocolate drizzling on top of the next great treat. Director of photography Kim E. Wang makes everything look delicious and fills you with that childlike feeling of opening a fresh chocolate bar. Along with its fun-loving tone, the movie feels like an extended chocolate-focused version of the Disney ride "Living with the Land." It is informative but rarely overbearing and is consistently appealing to the viewer's sweet tooth. (...) Watching Chocolate Road is, as the name would suggest, a chocolate overload. It's a fun, foodie documentary celebrating cacao in vibrant montages of rippling chocolate pools."
"If you think chocolate is its own marvelous food group, a trip along Chocolate Road will give you a better appreciation of your favorite treat. (...) Chocolate Road proves to be an immersive journey behind what Friis-Holm calls "a luxury product that the world doesn't need, but it makes people happy." It definitely offers food for thought along with tempting the palate."
"An insightful new international documentary, Chocolate Road, gains its release this month, offering an insider view into the confectionery business, seen through the eyes of several experienced industry professionals."
"It's an eye opening film in a lot of ways since it clues us into the whole chain of events. (...) If you like chocolate this film is a must."
"This is a documentary that doesn't glamorize the artisan chocolate distribution industry but rather educates viewers about the literal rot — the "Witches' Broom" — that can poison the entire cacao process. It's one thing to hear about the production logistics — on a podcast, for example — but it's something entirely different to witness the physical labor and the science of it all. (...) I'll never be the same after watching Chocolate Road. No longer will I eat a bonbon without seeing a massive cacao plant. I won't be able to watch Chocolat without thinking about Central American cacao plant clones. That's a good thing; it adds to the experience. A chocolate gift will no longer be just a gift; it will be prepared and delivered with some extra emotional weight."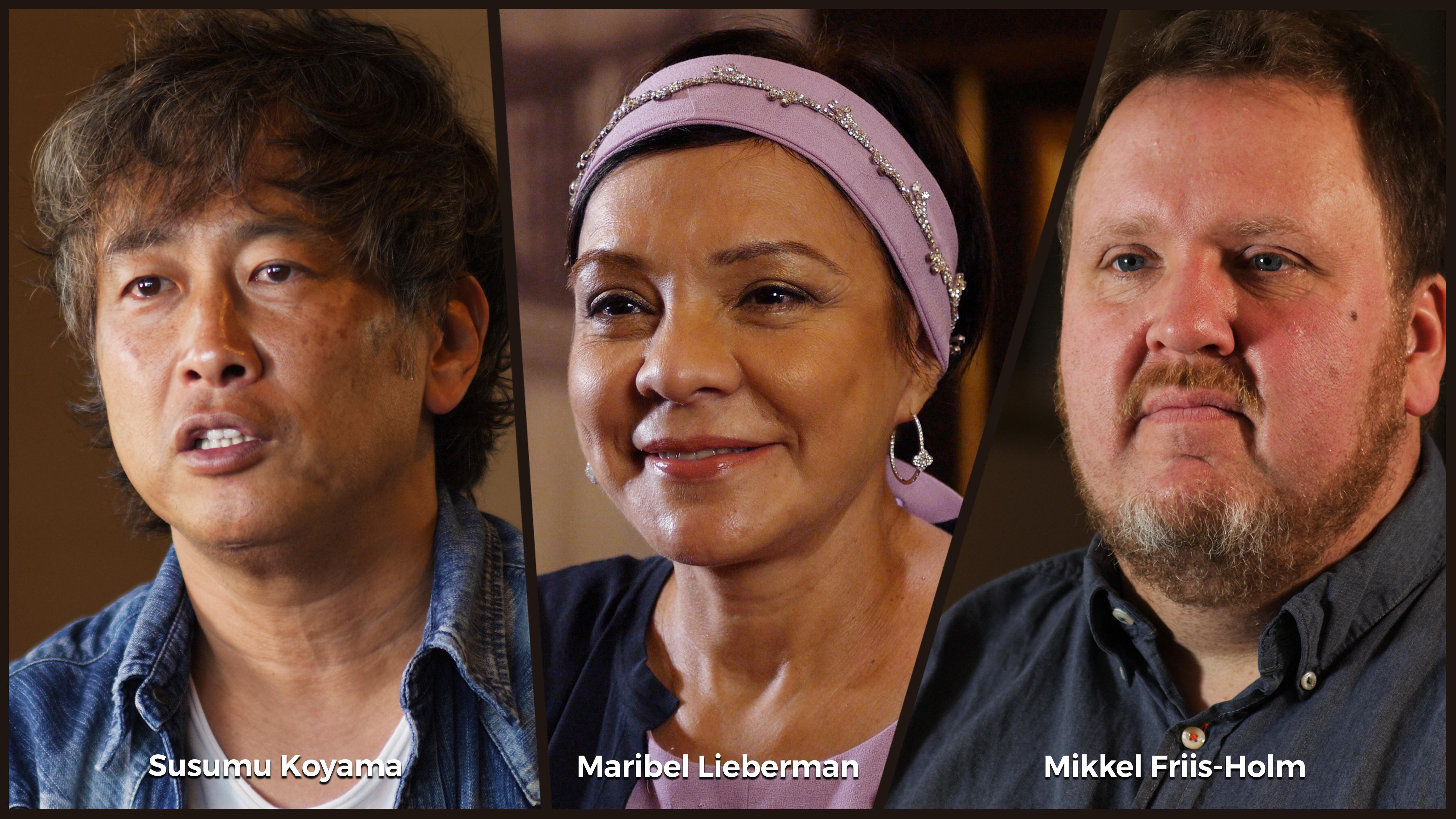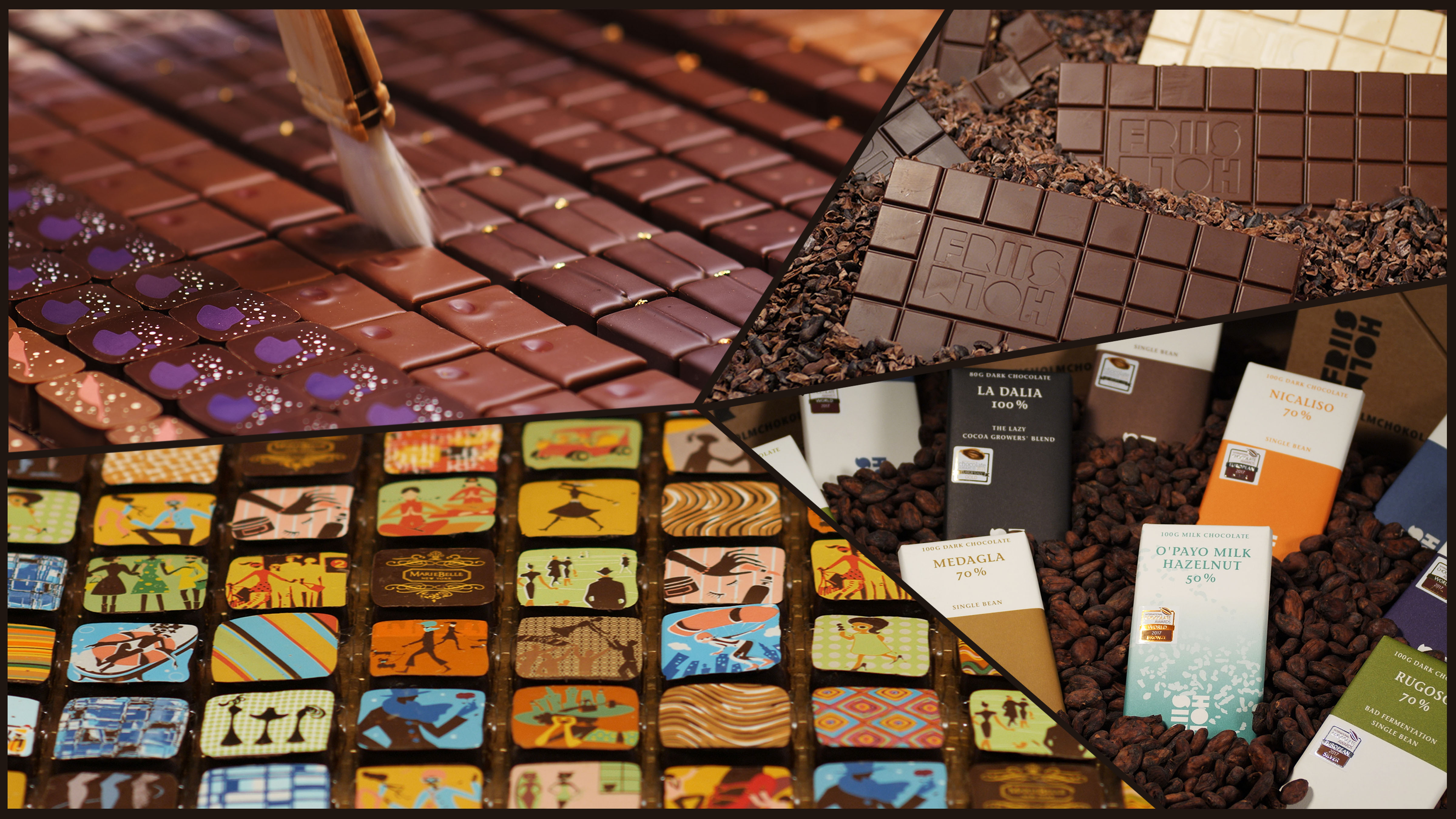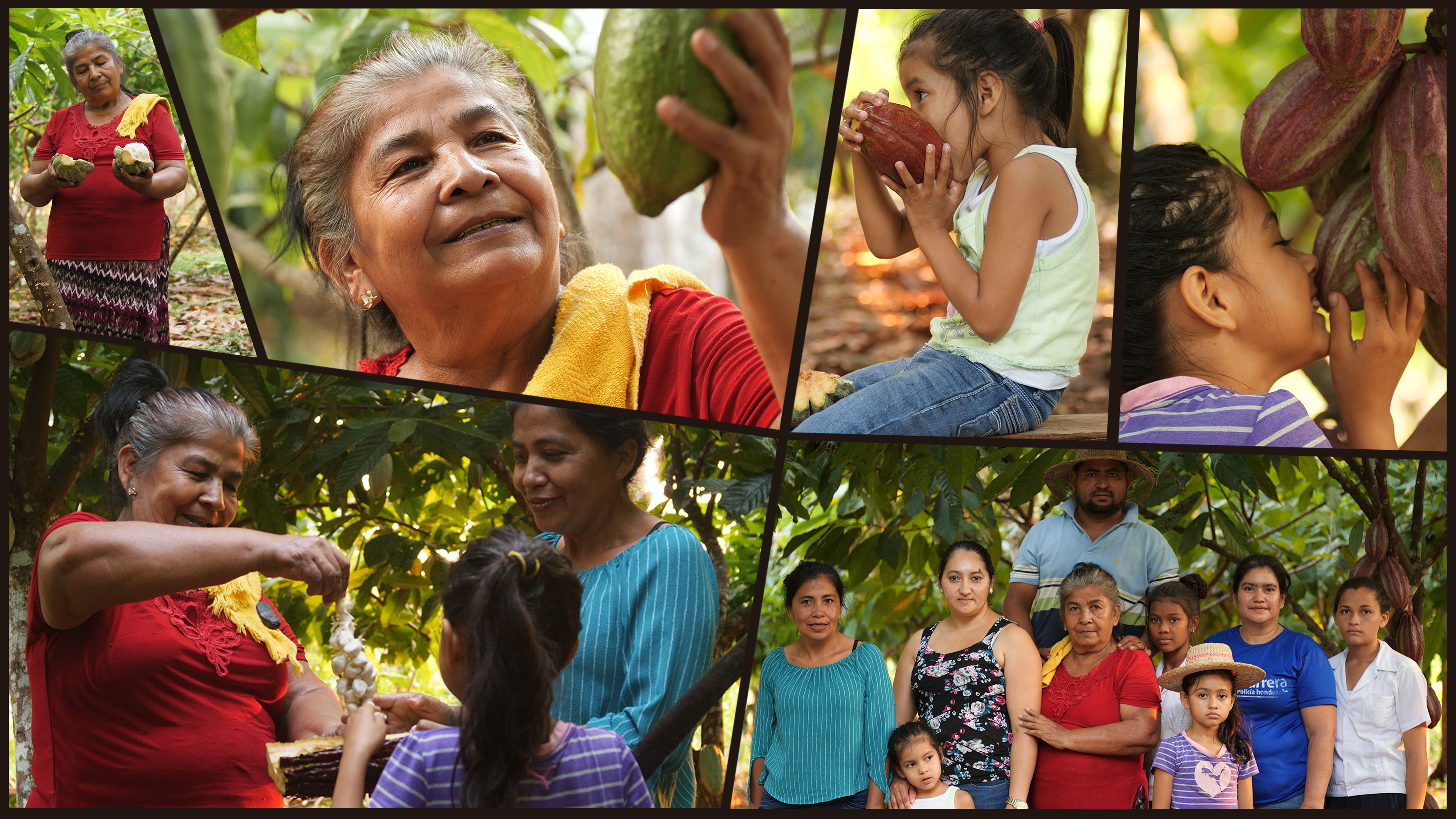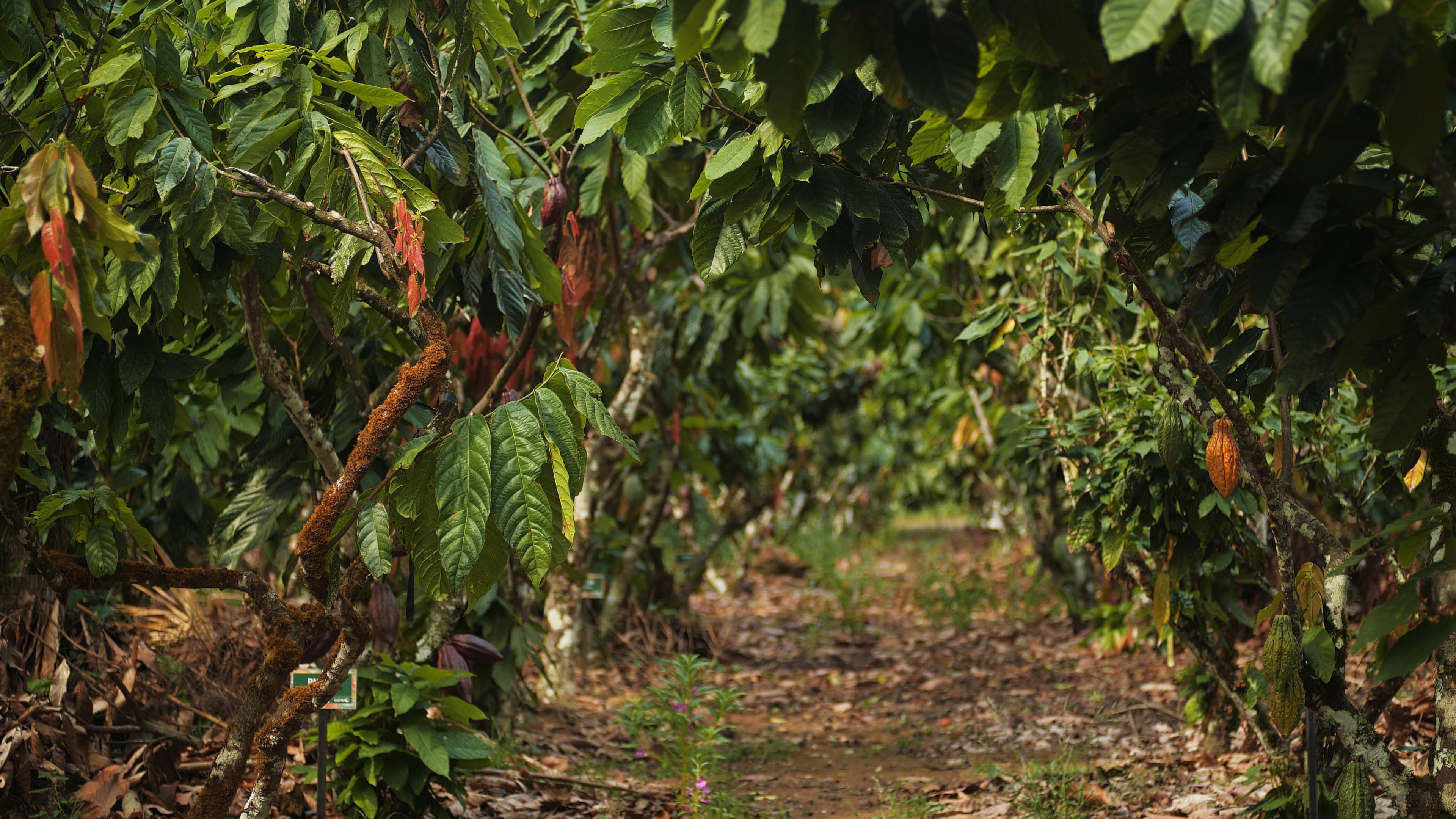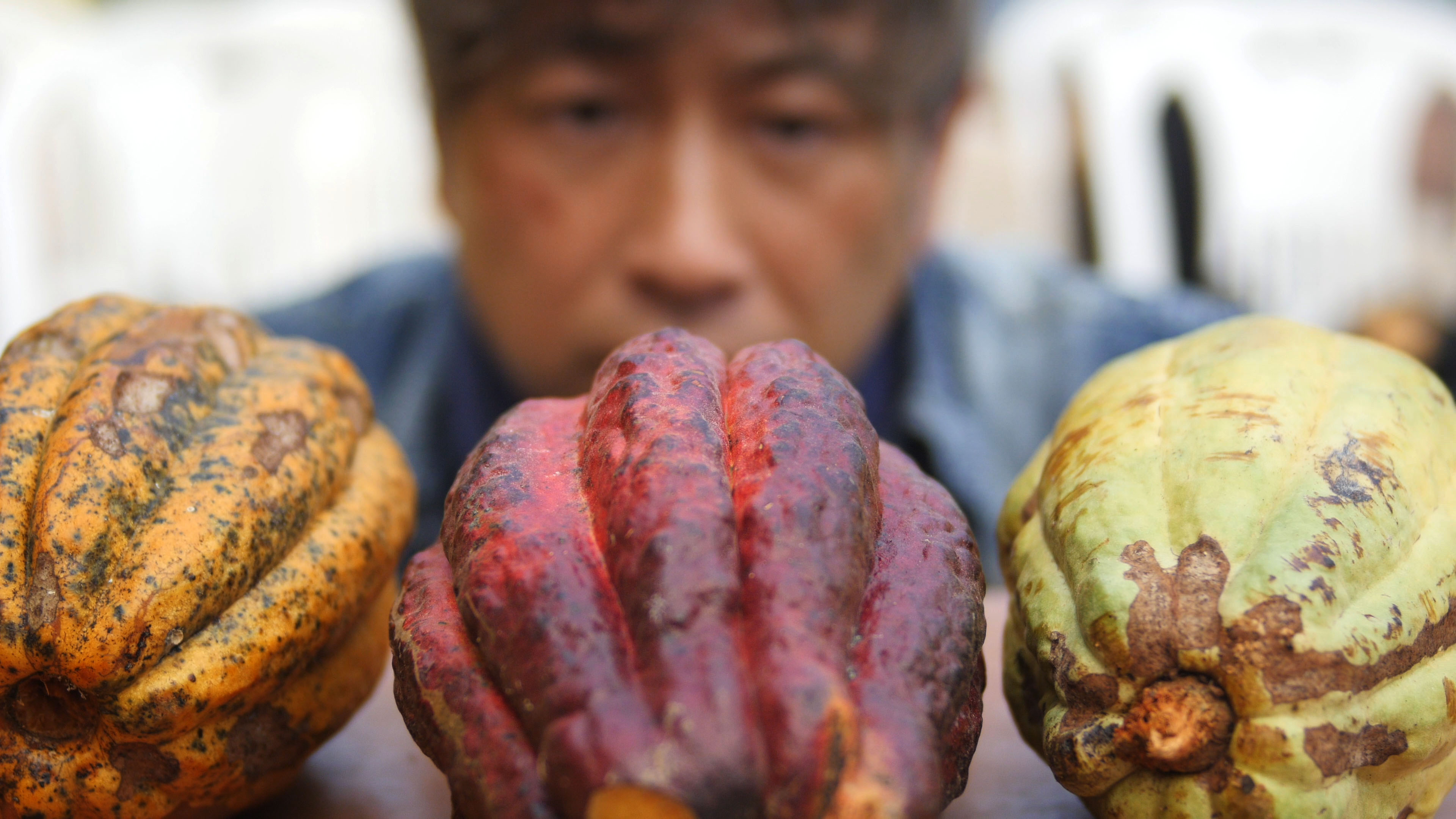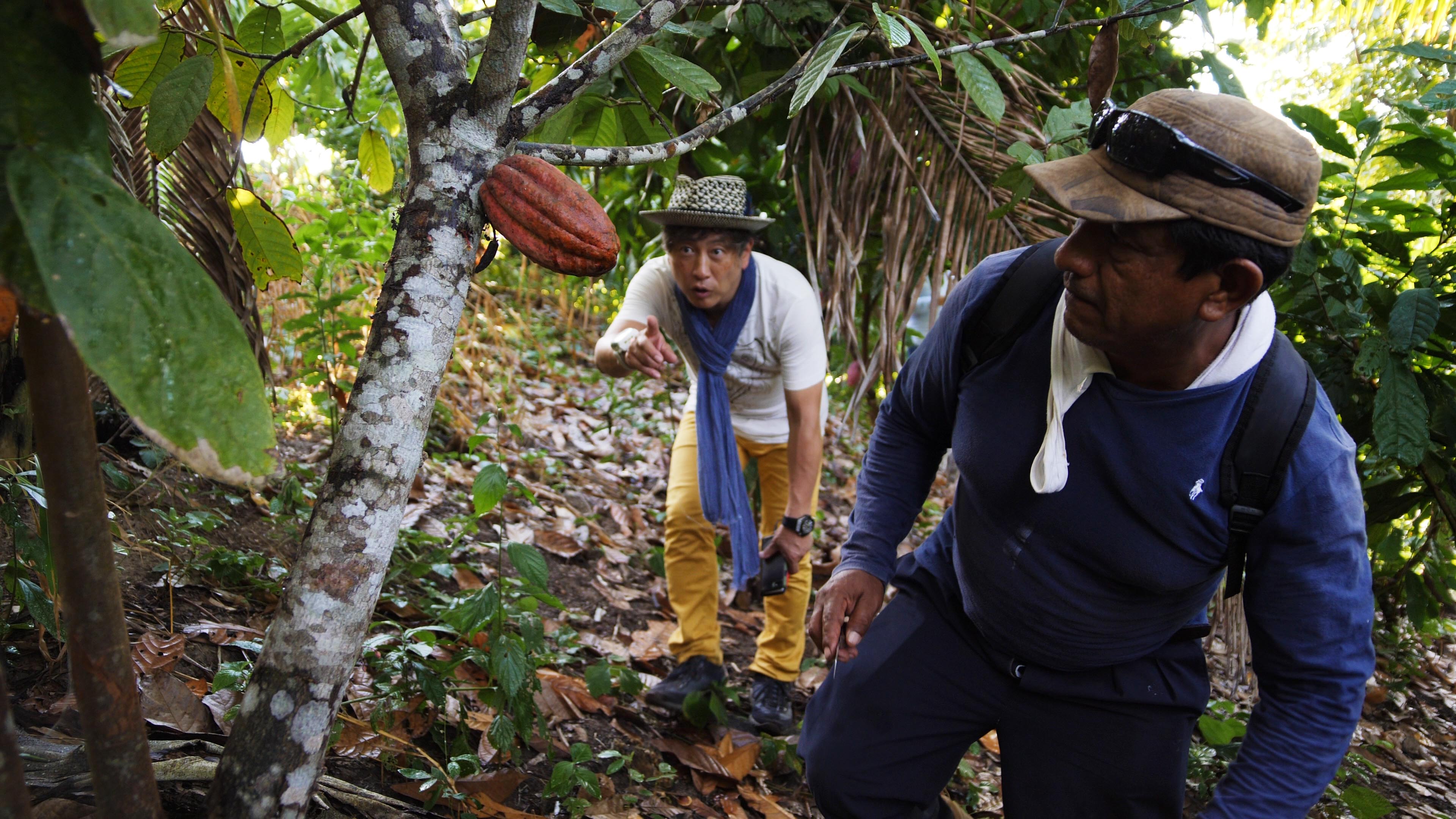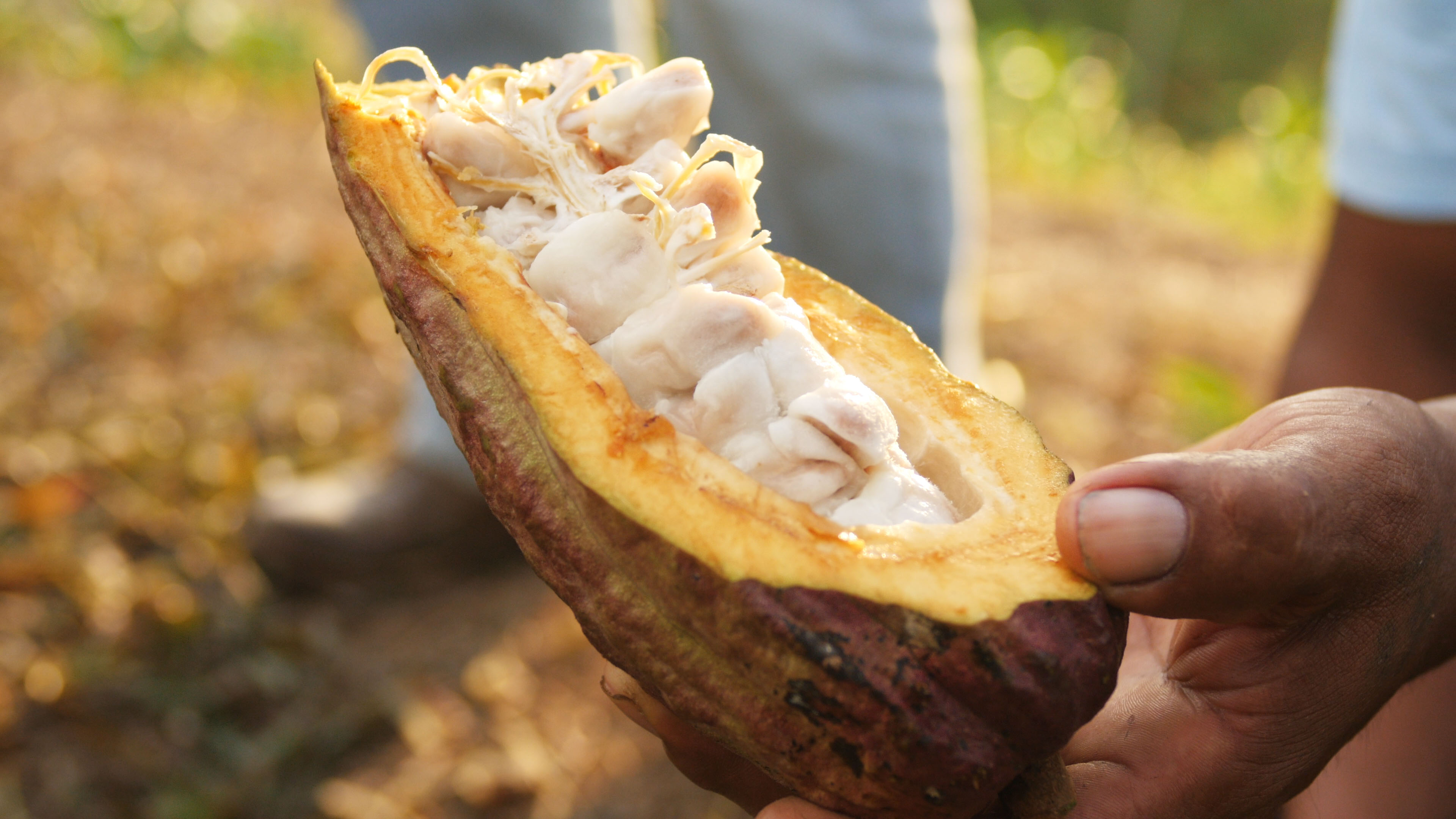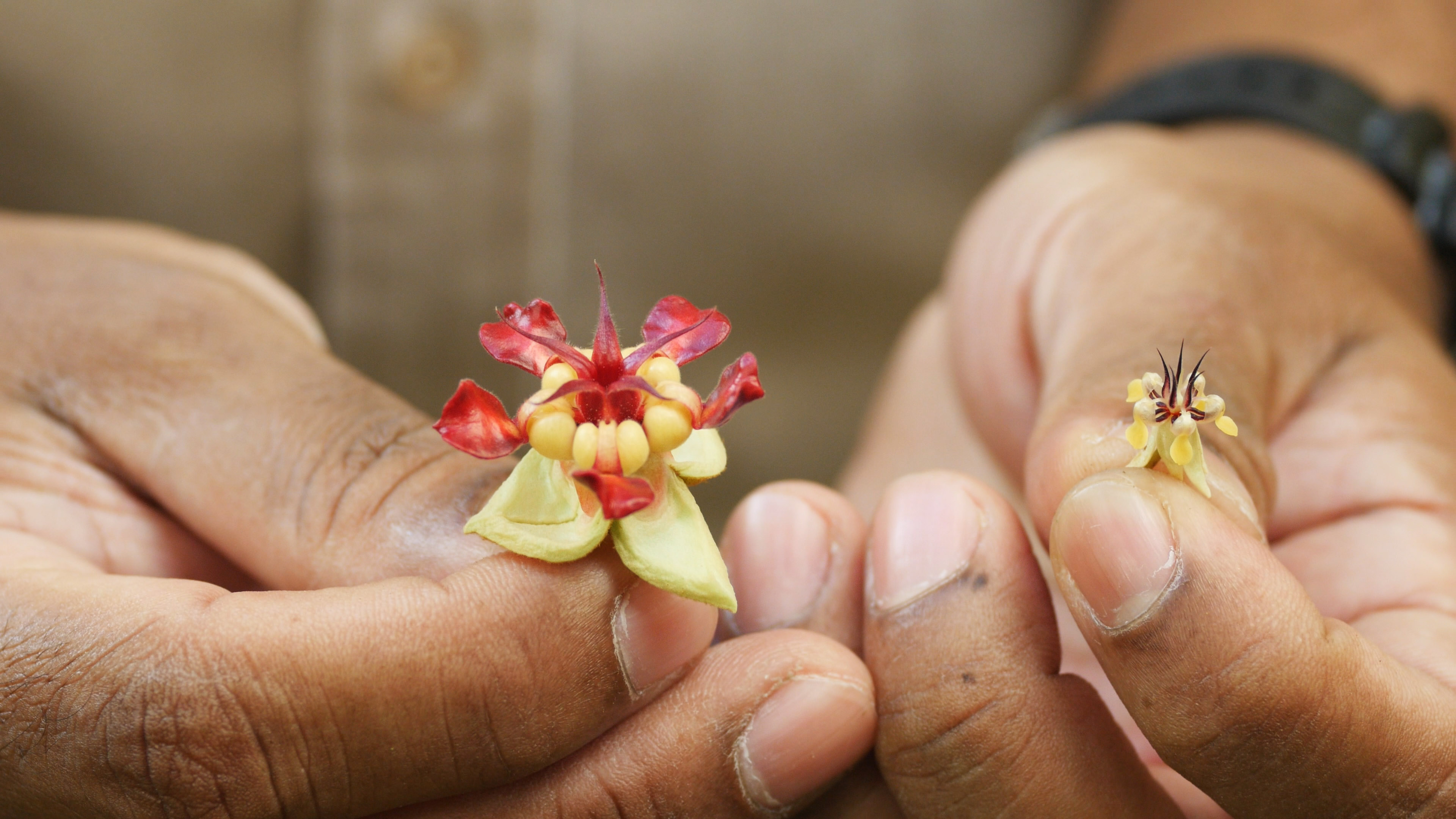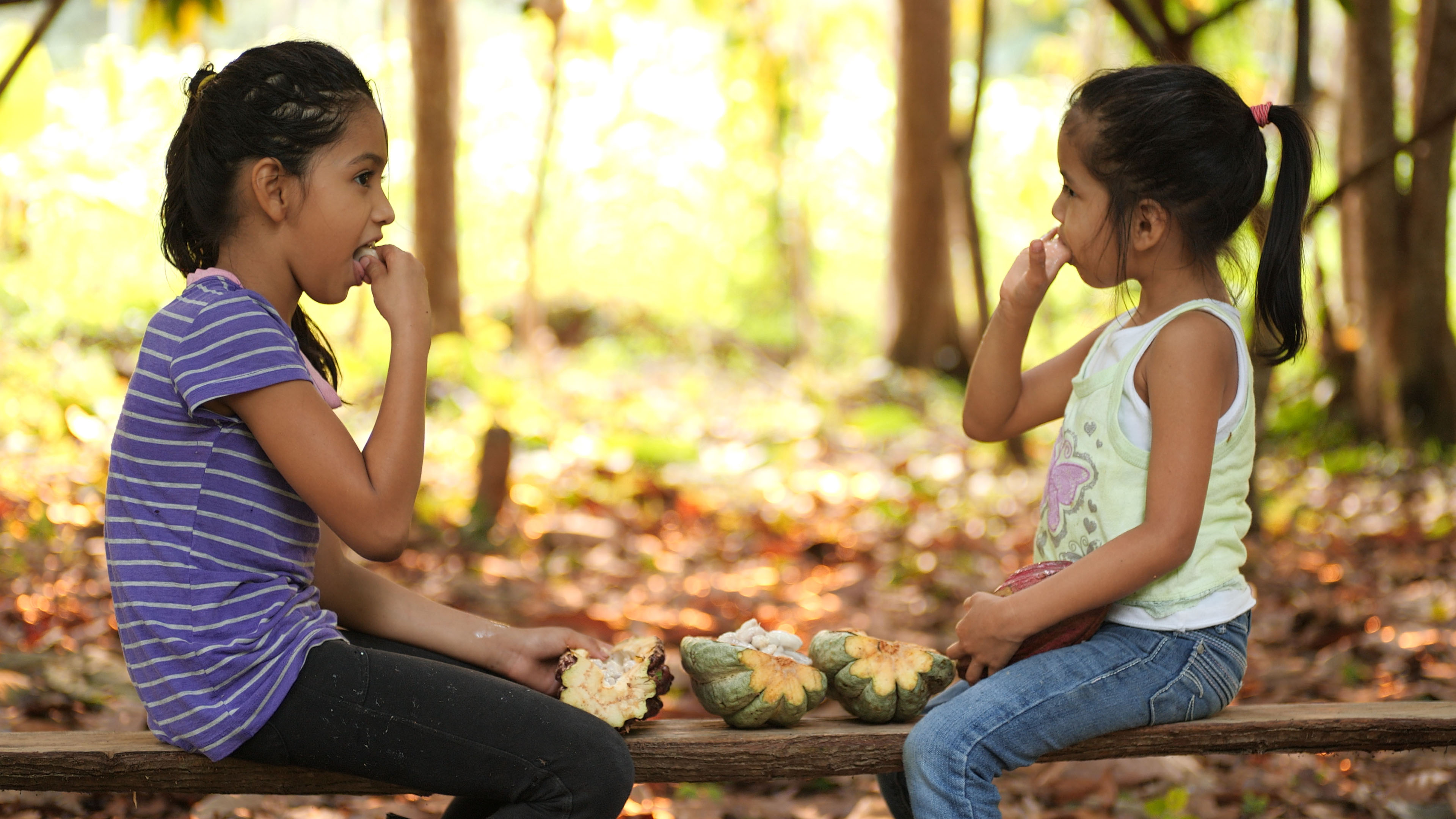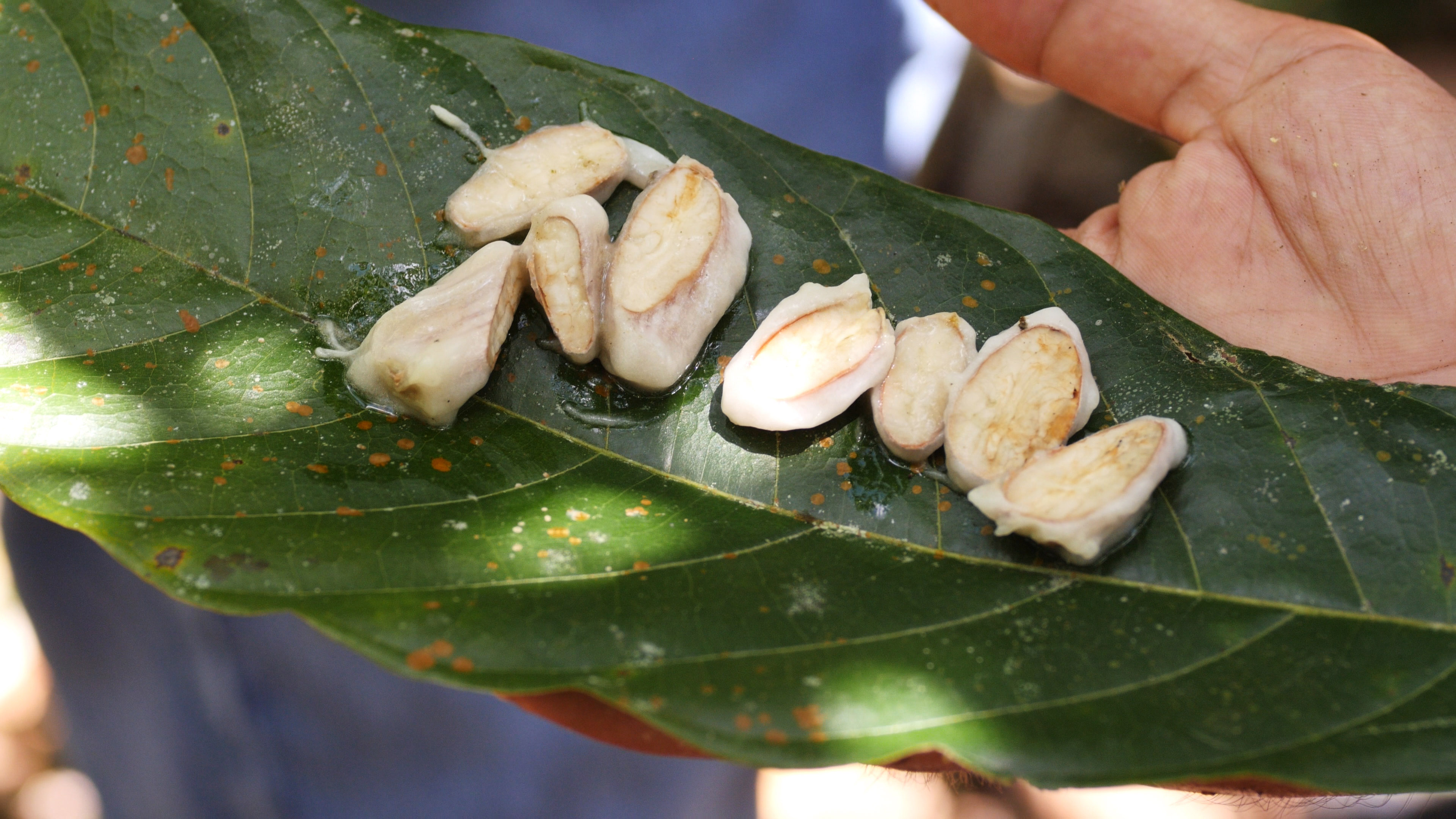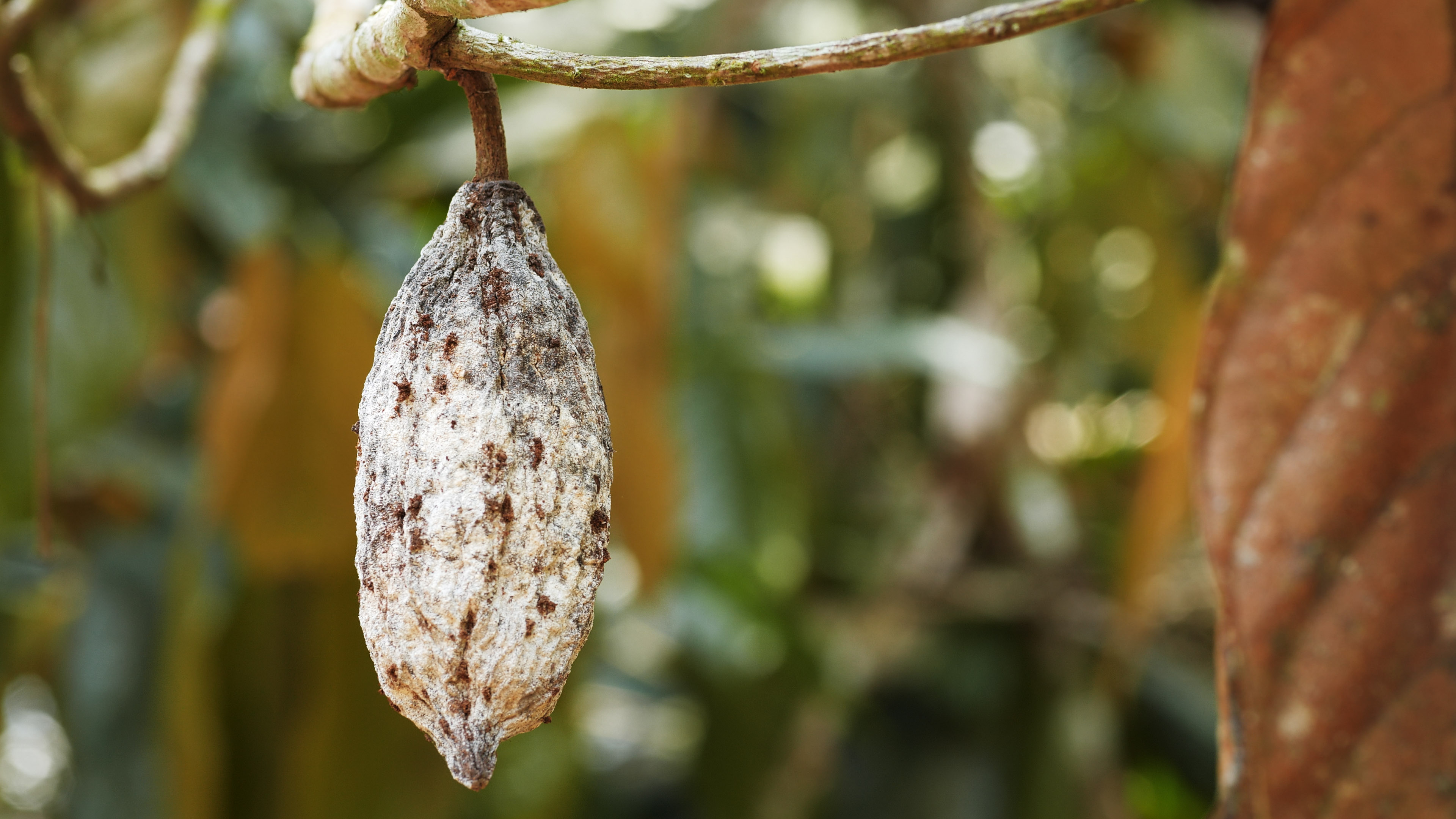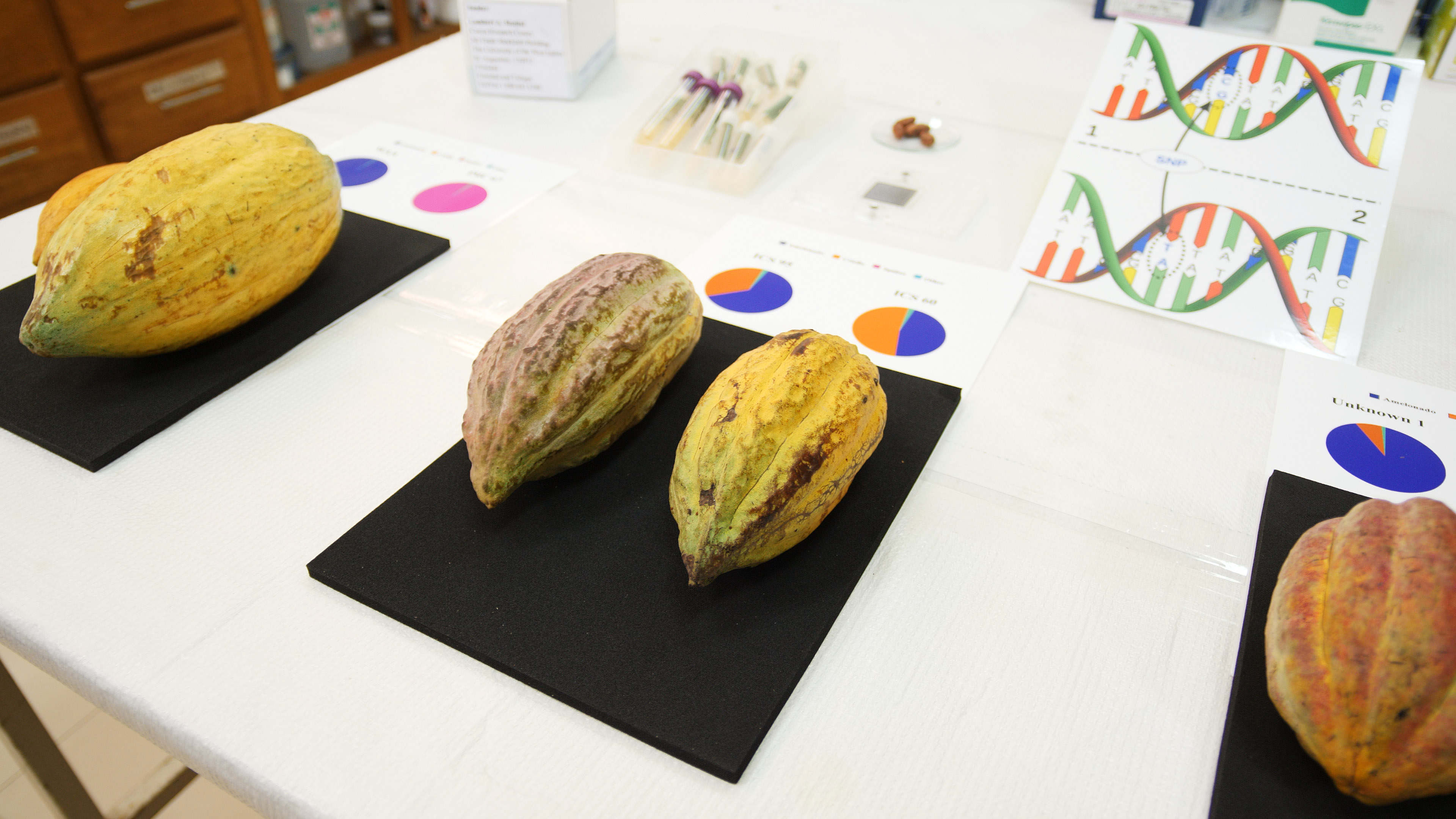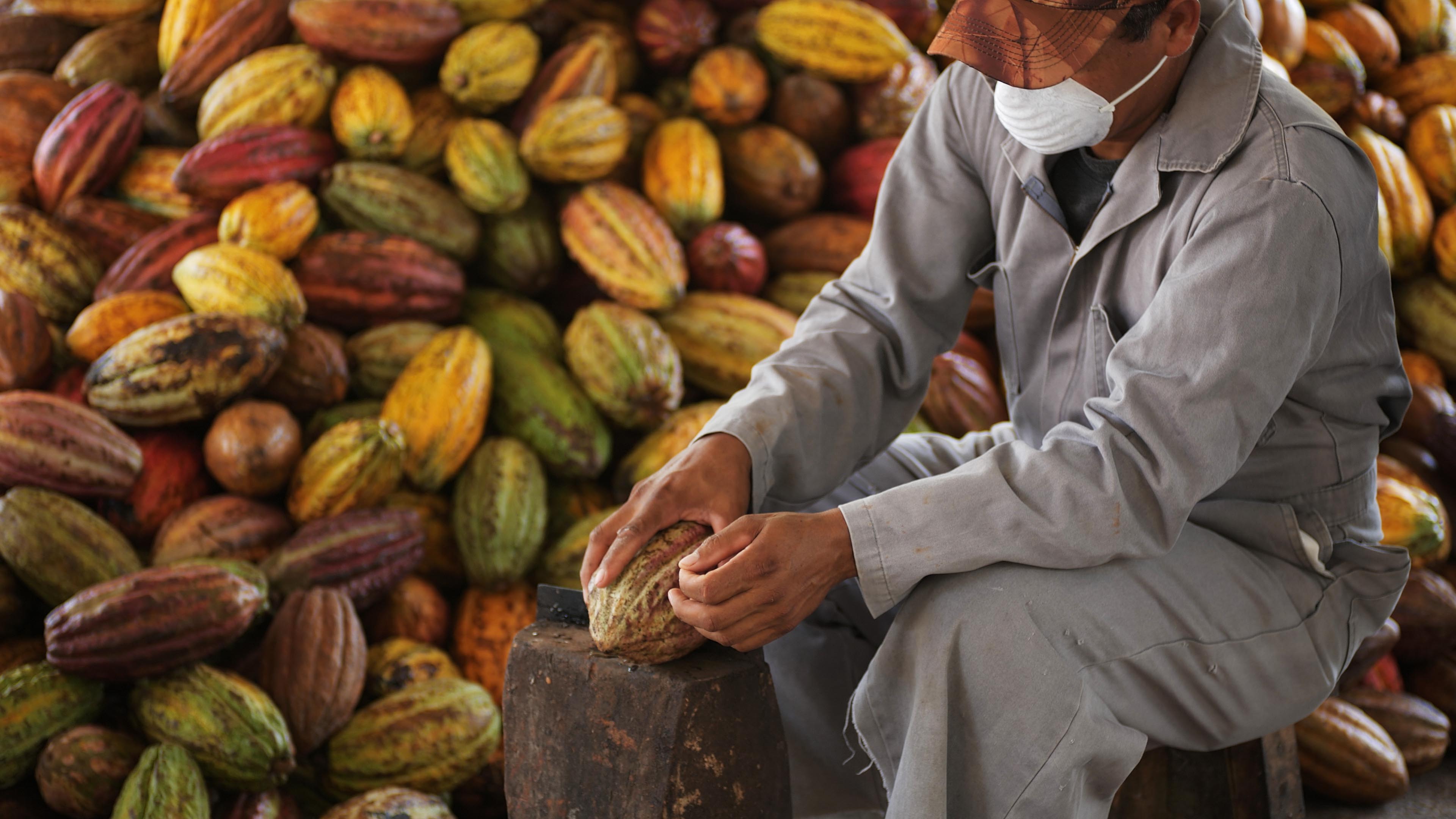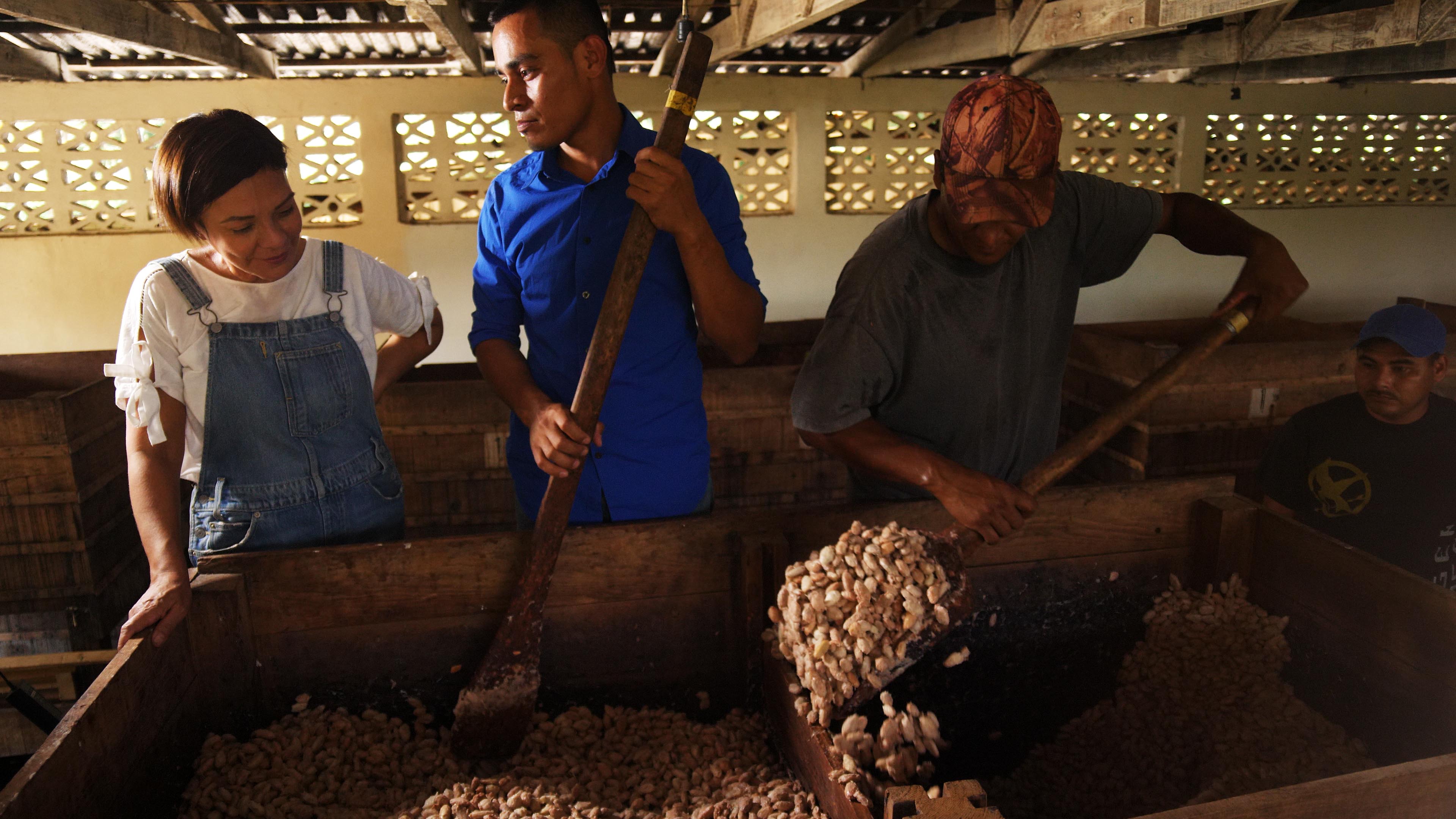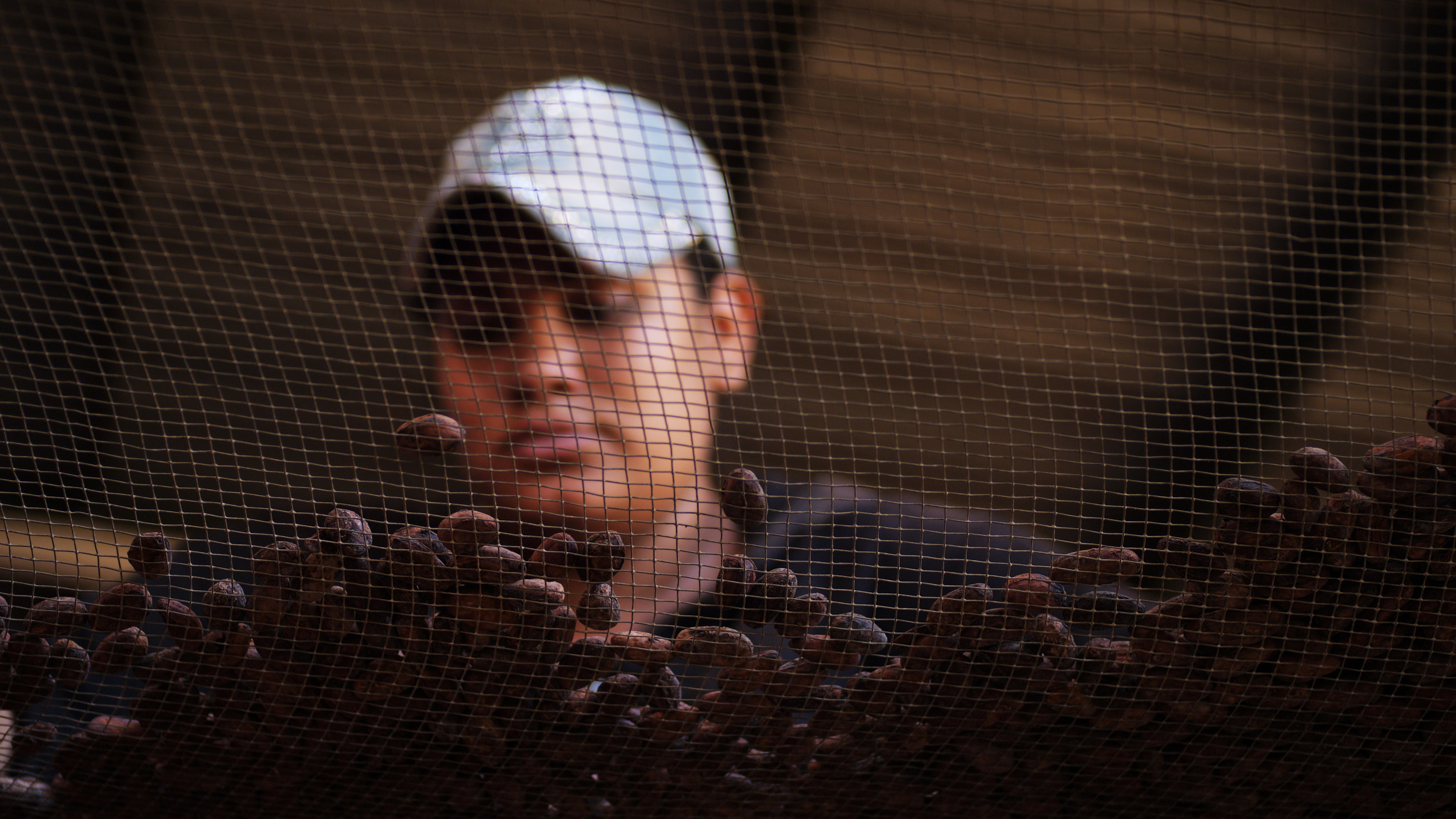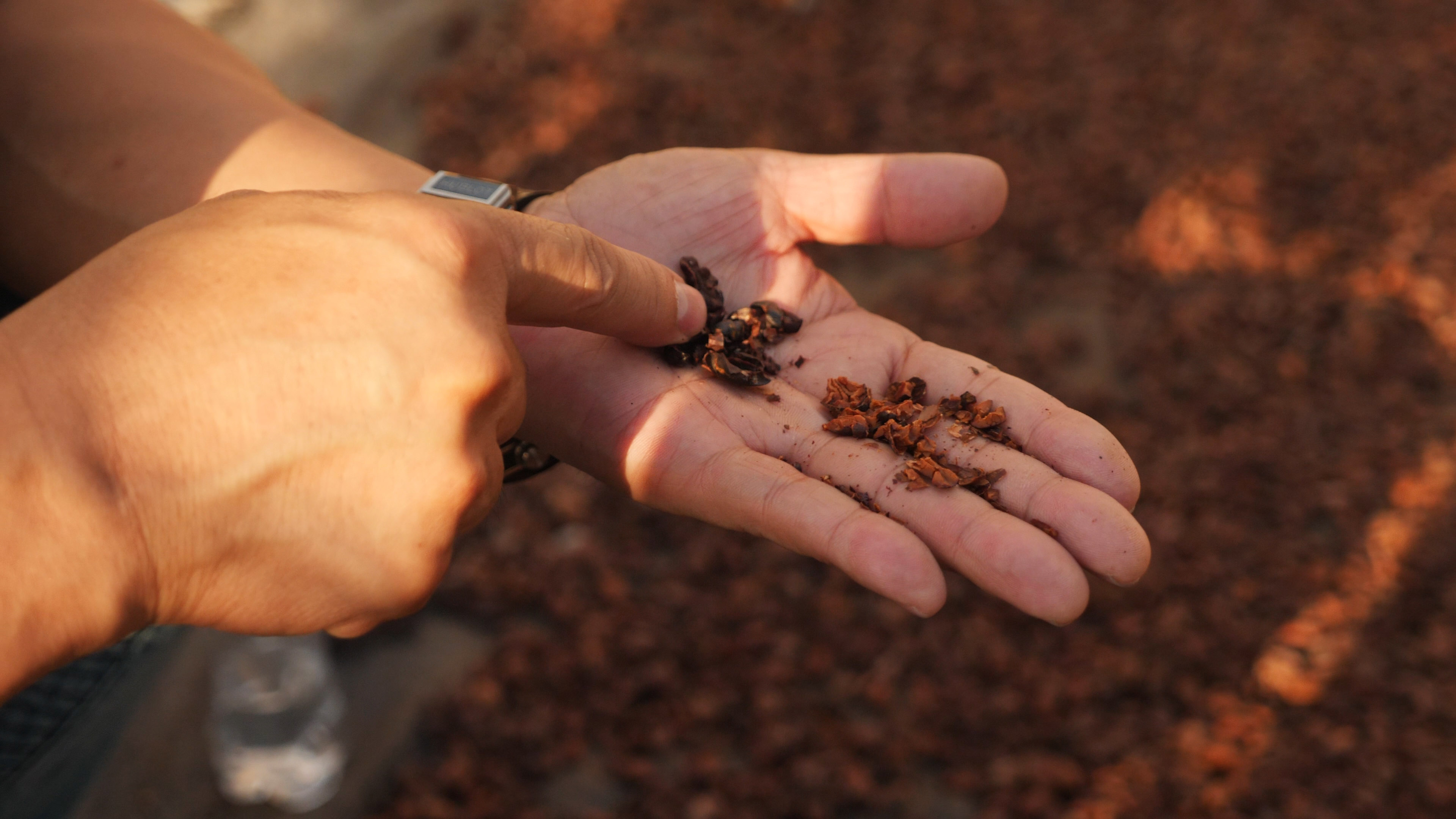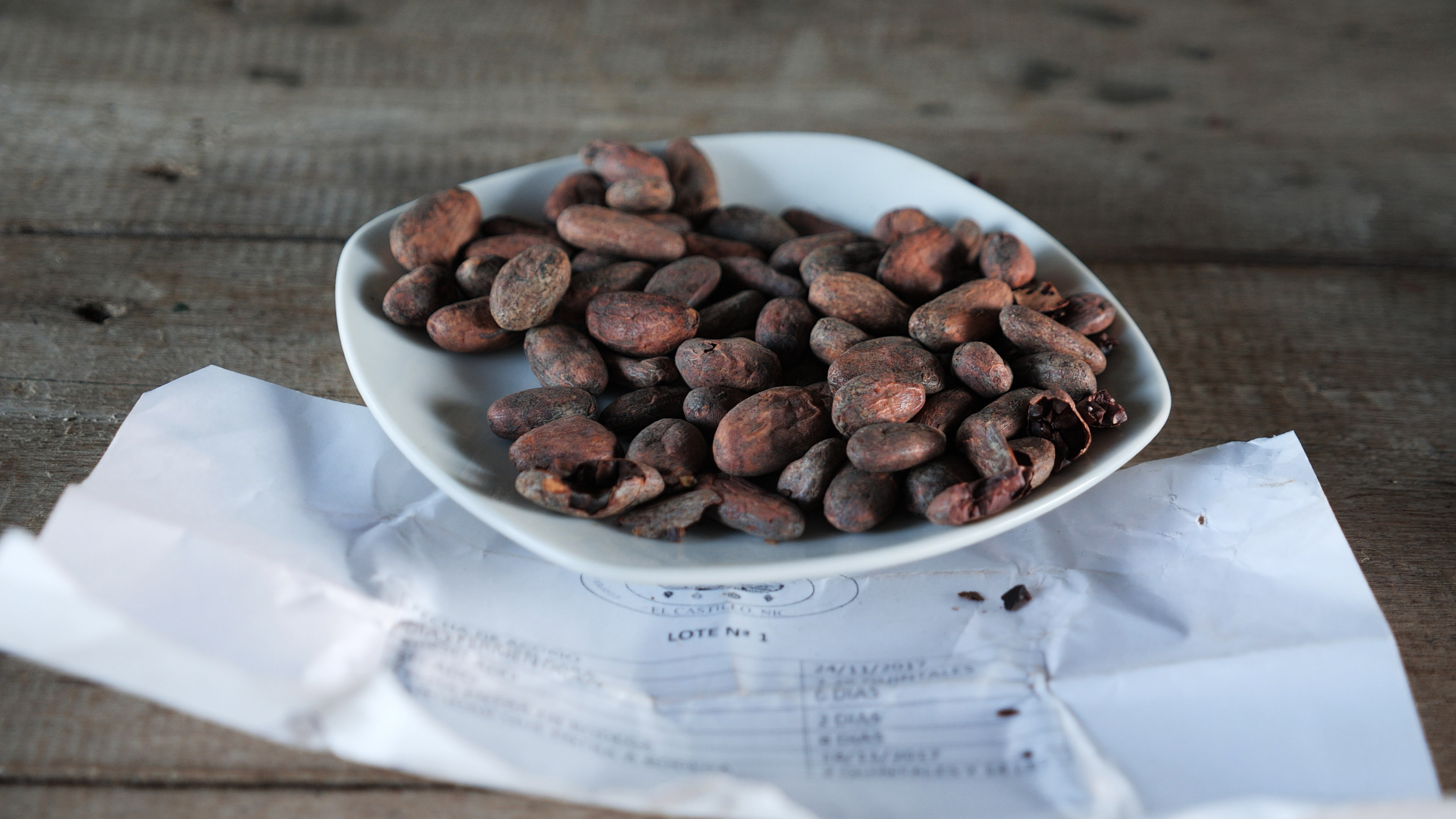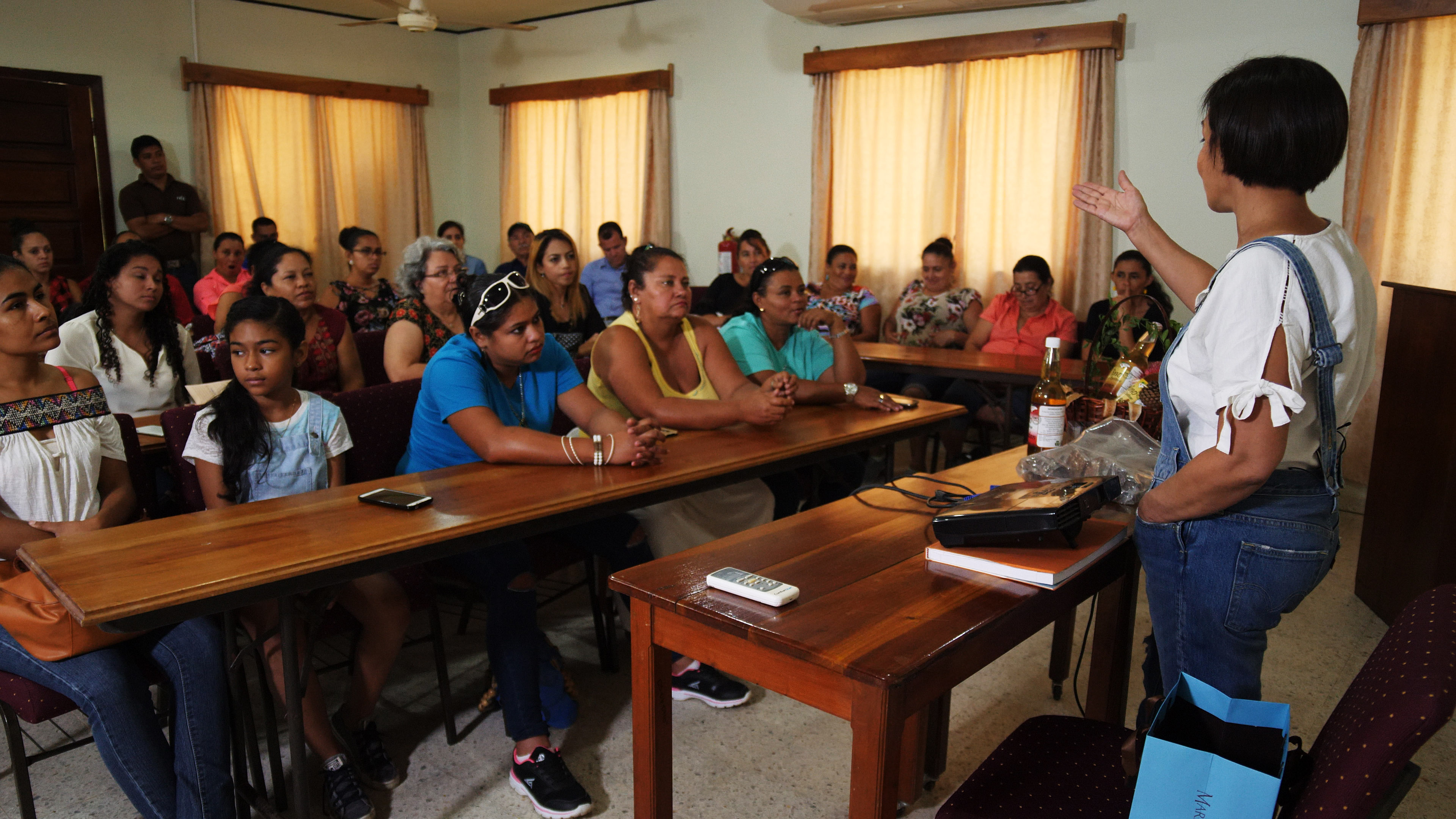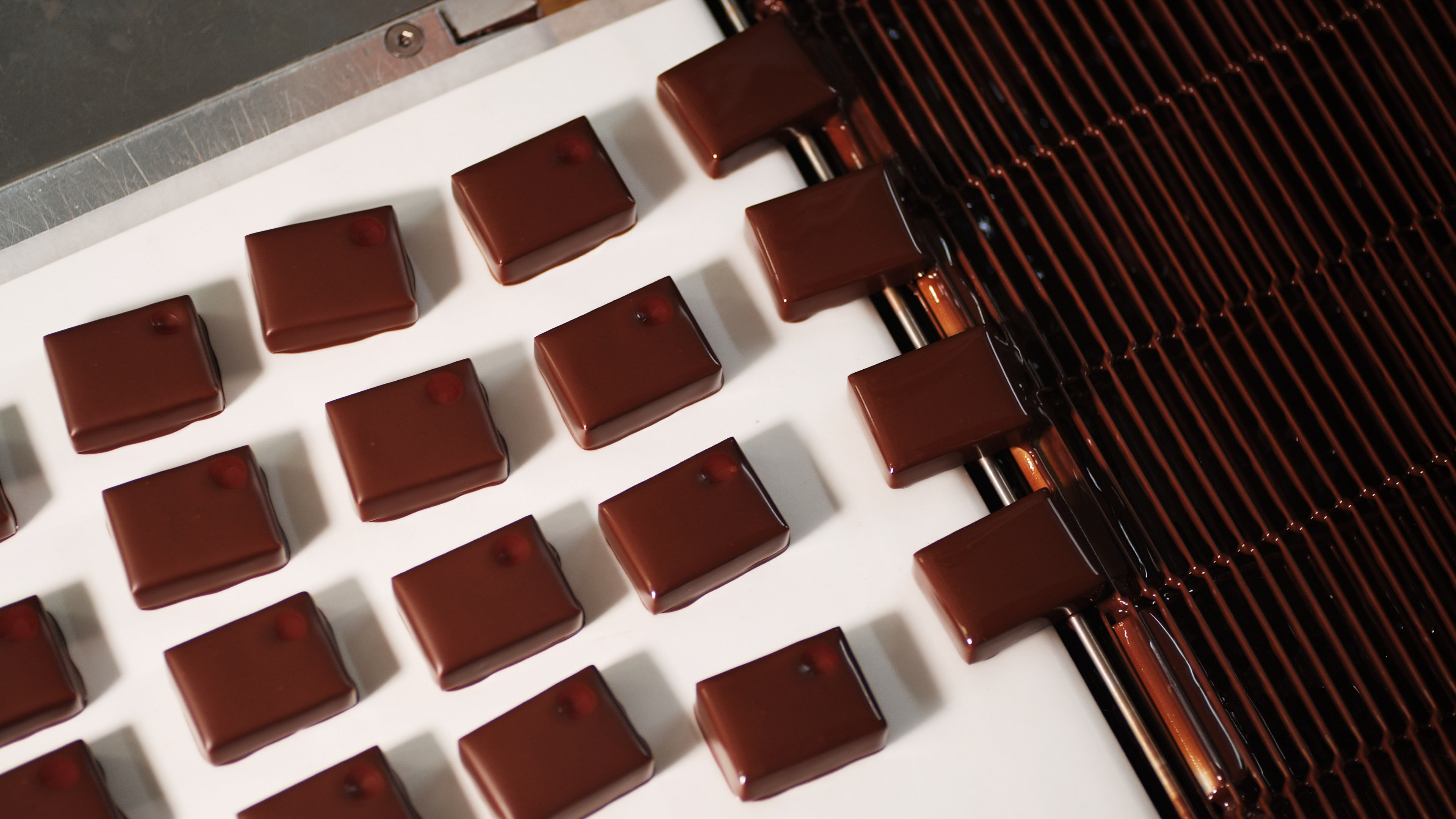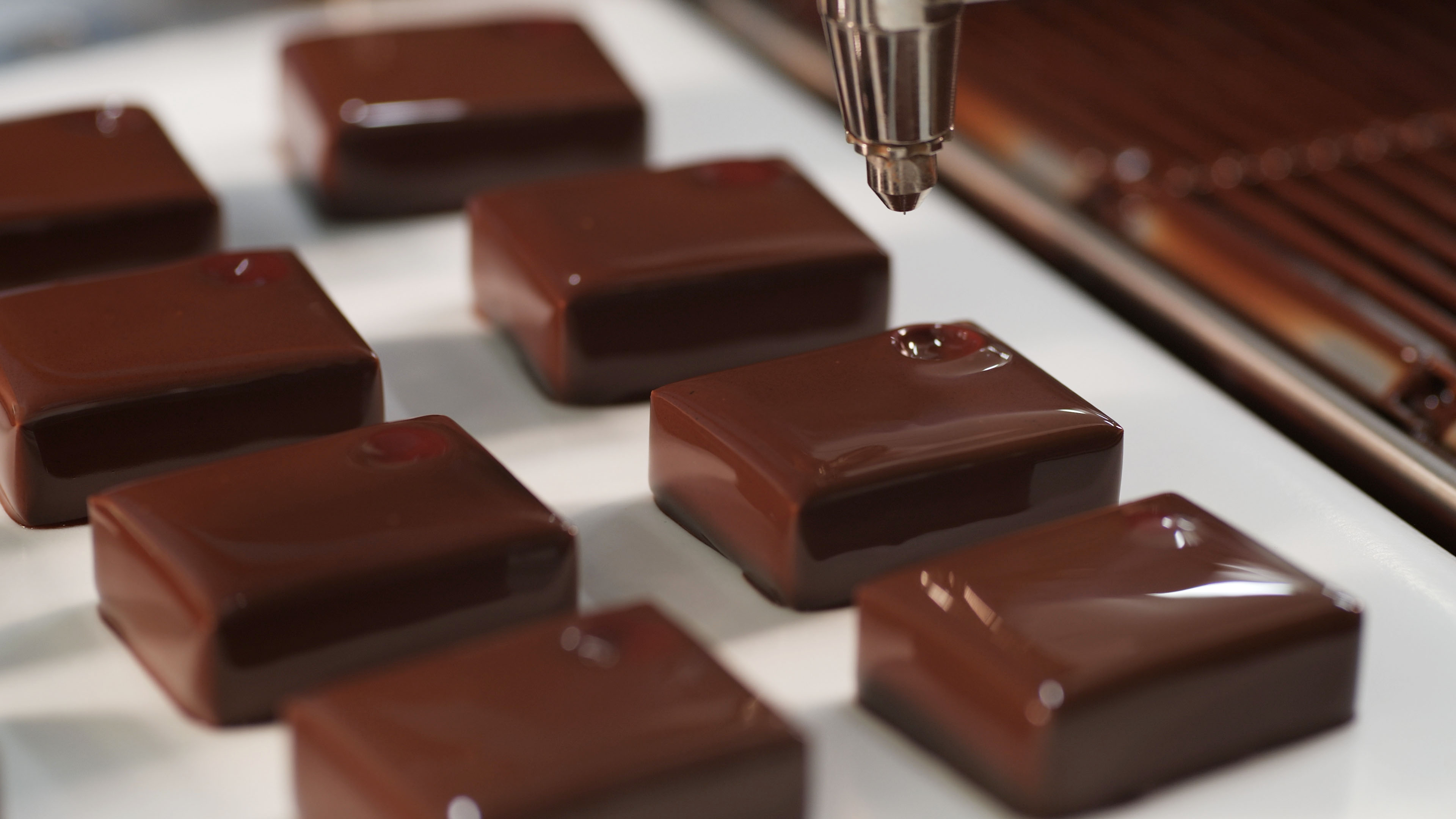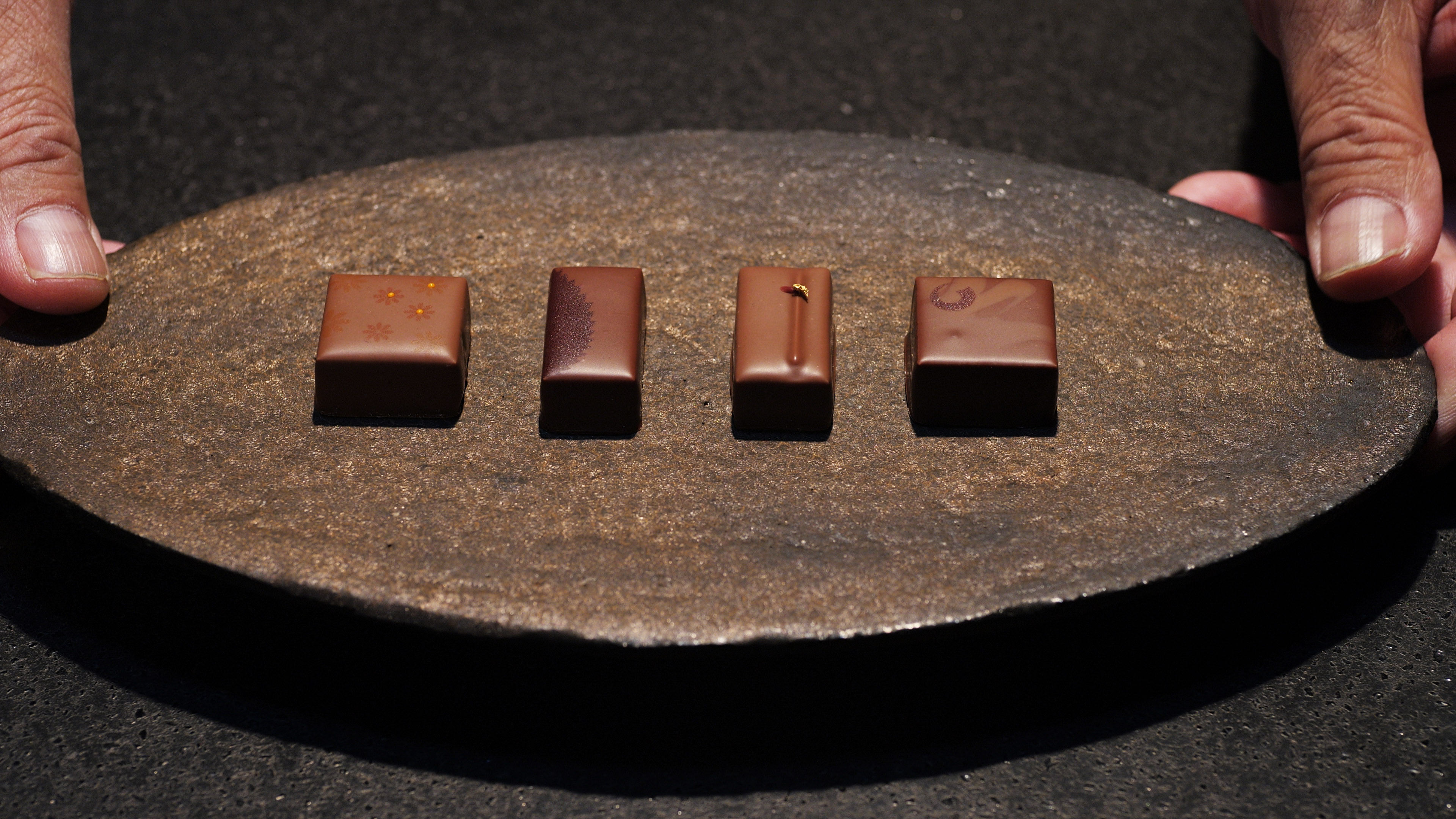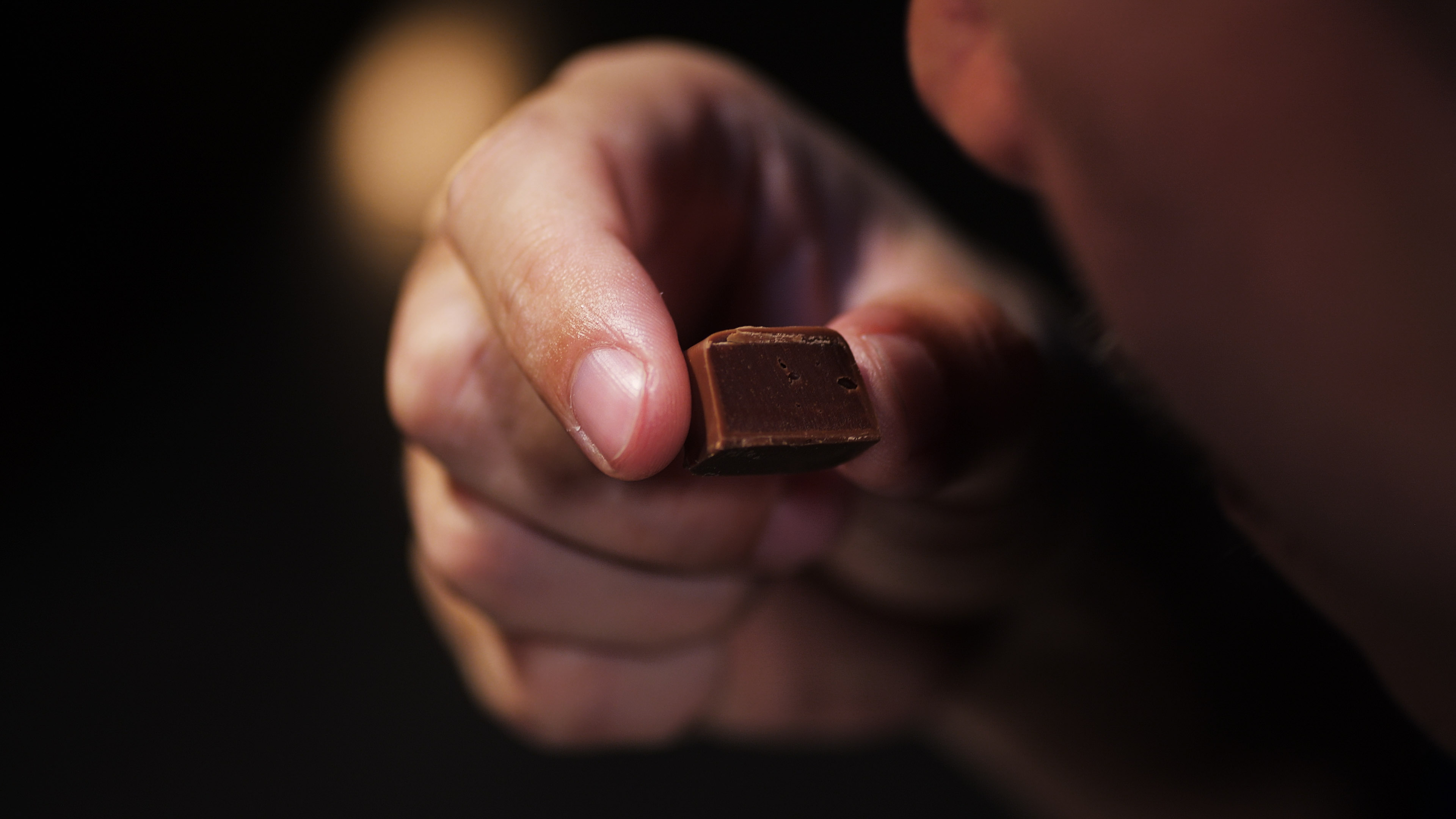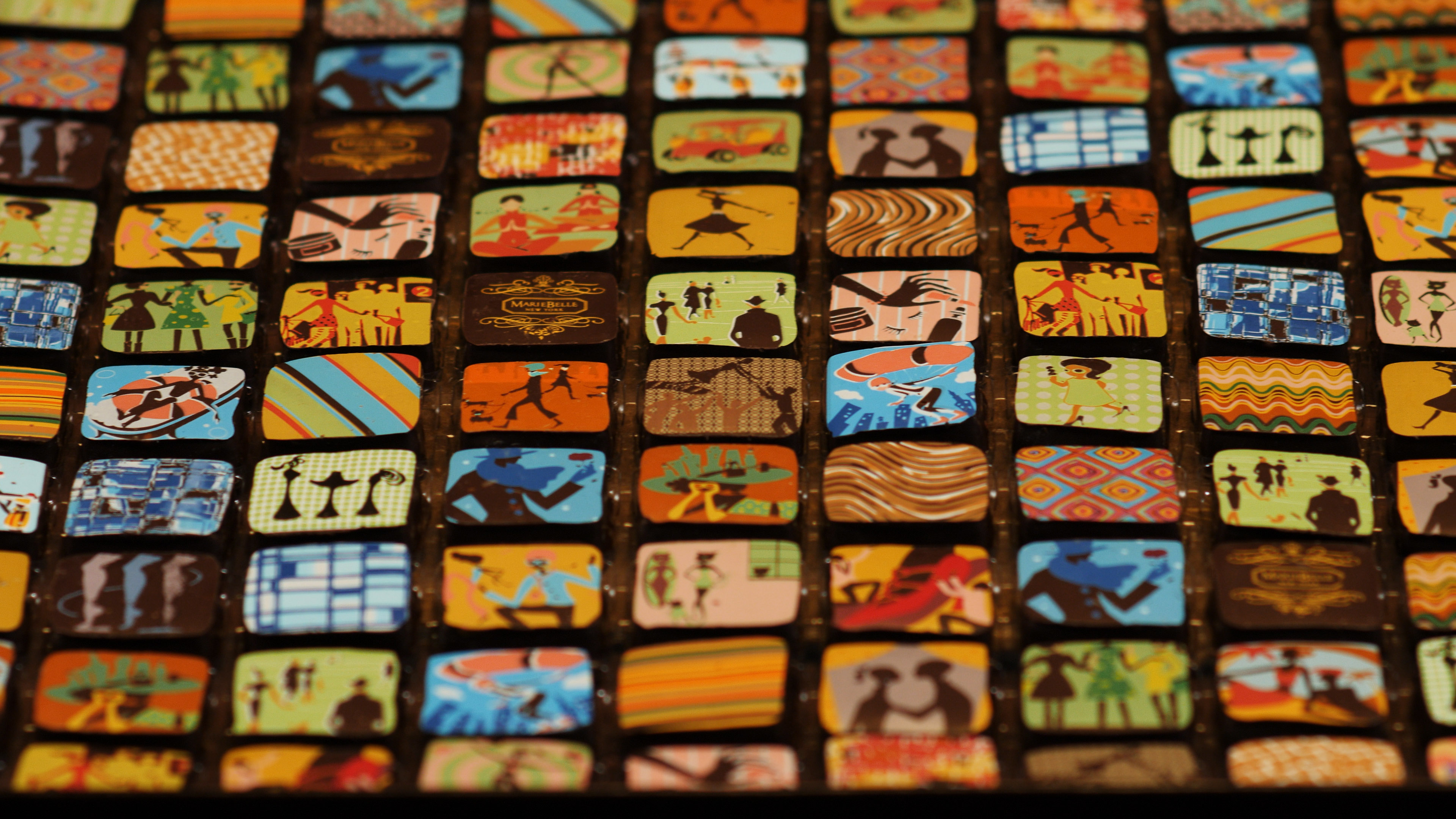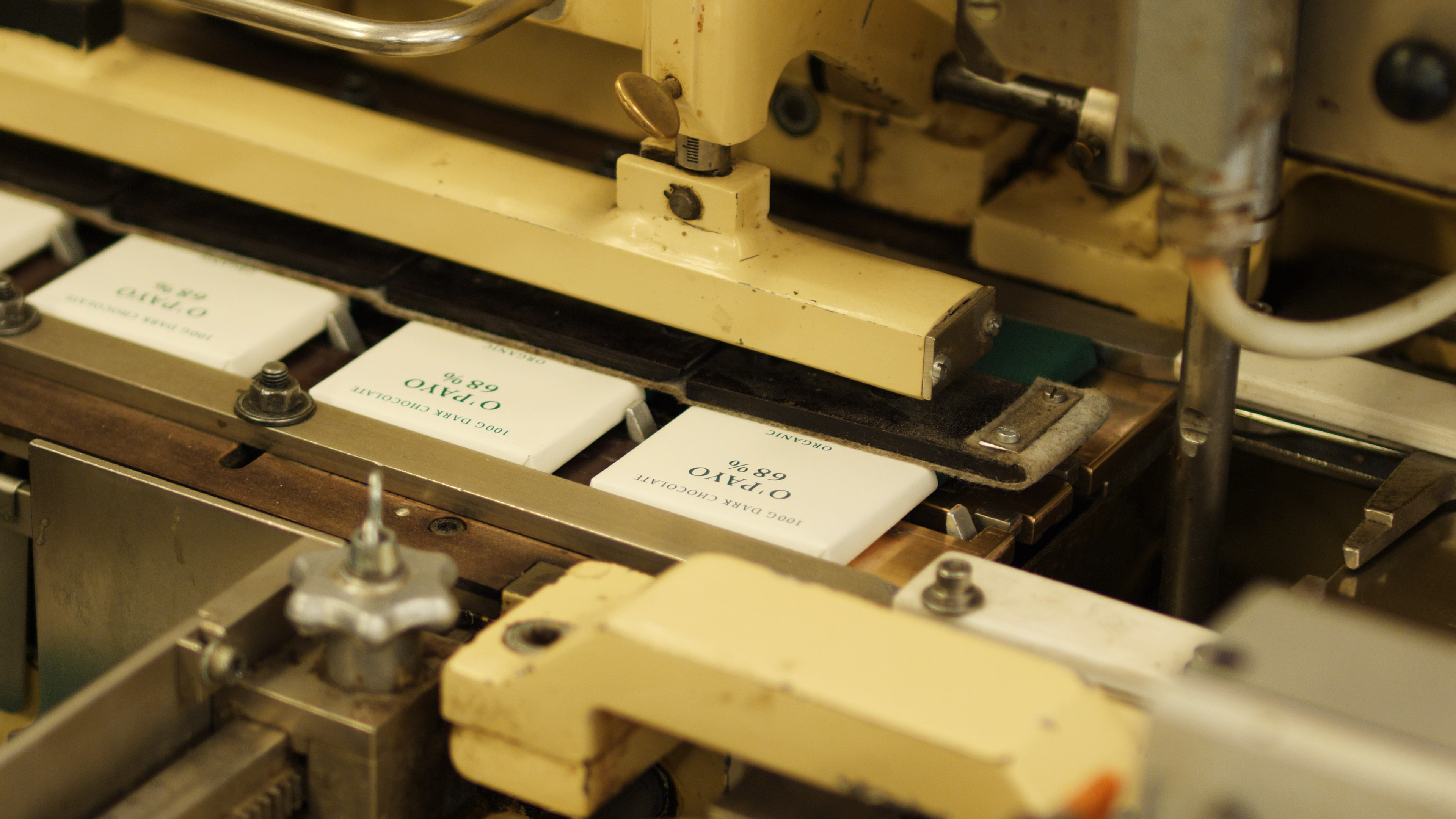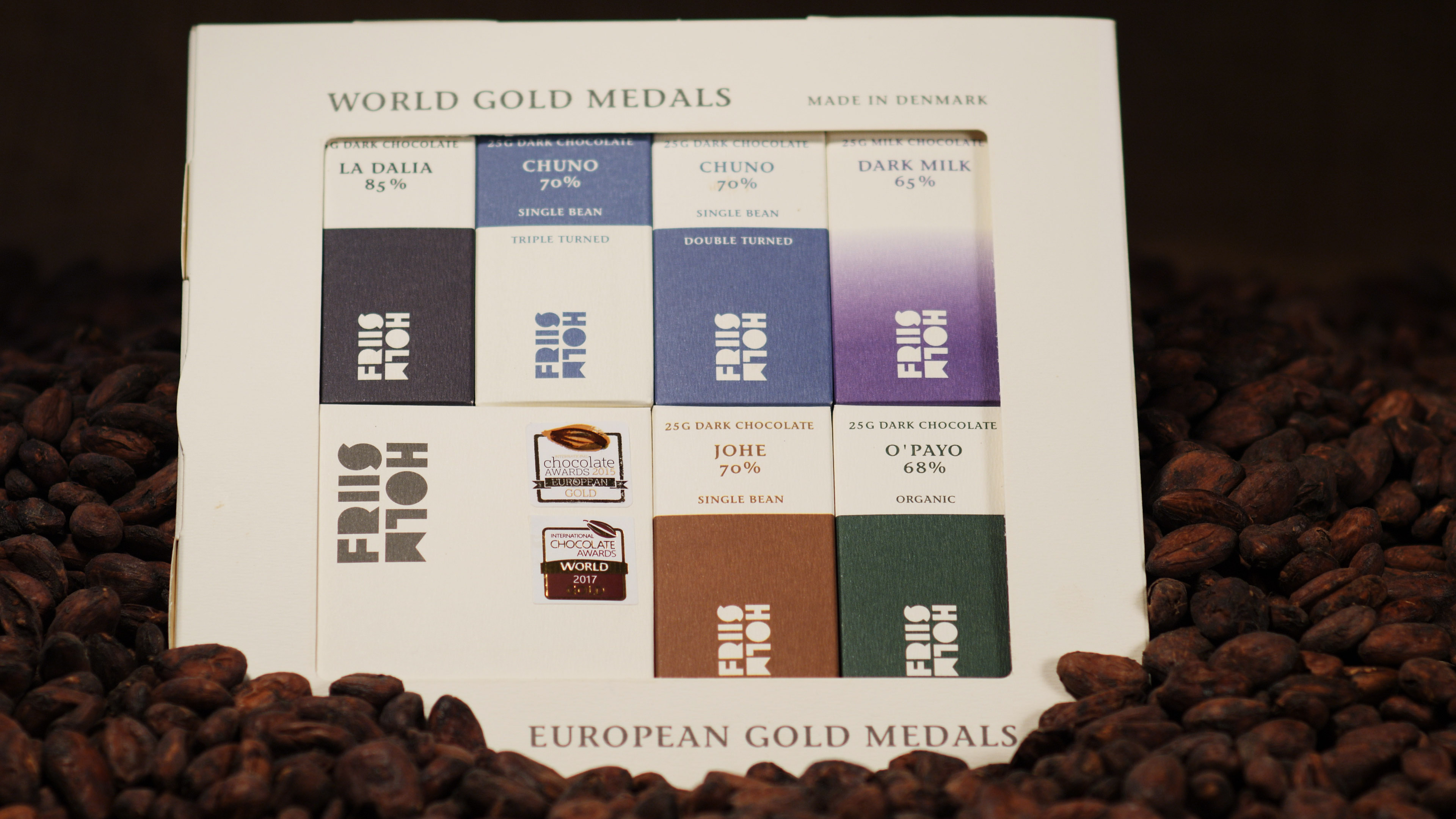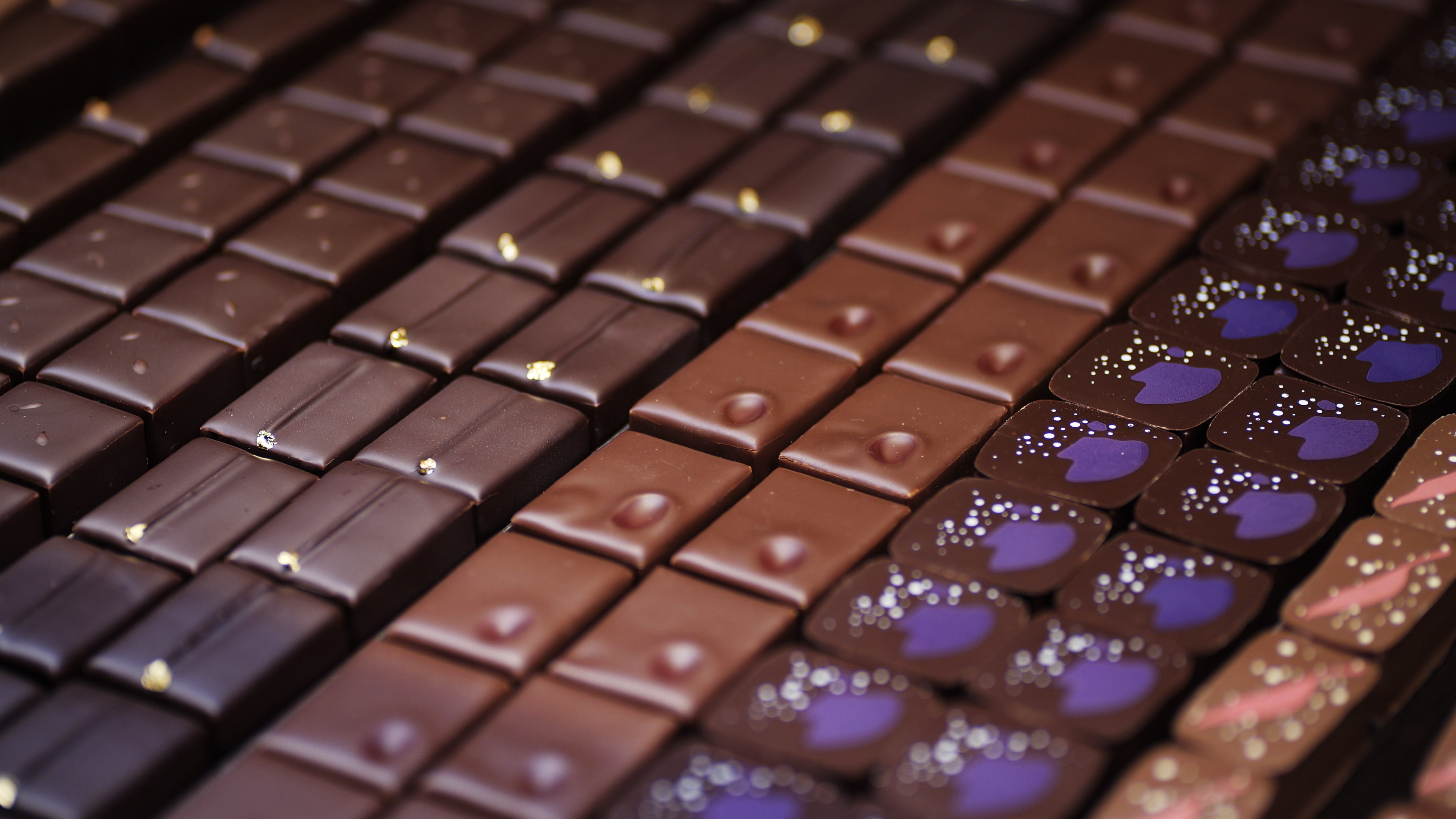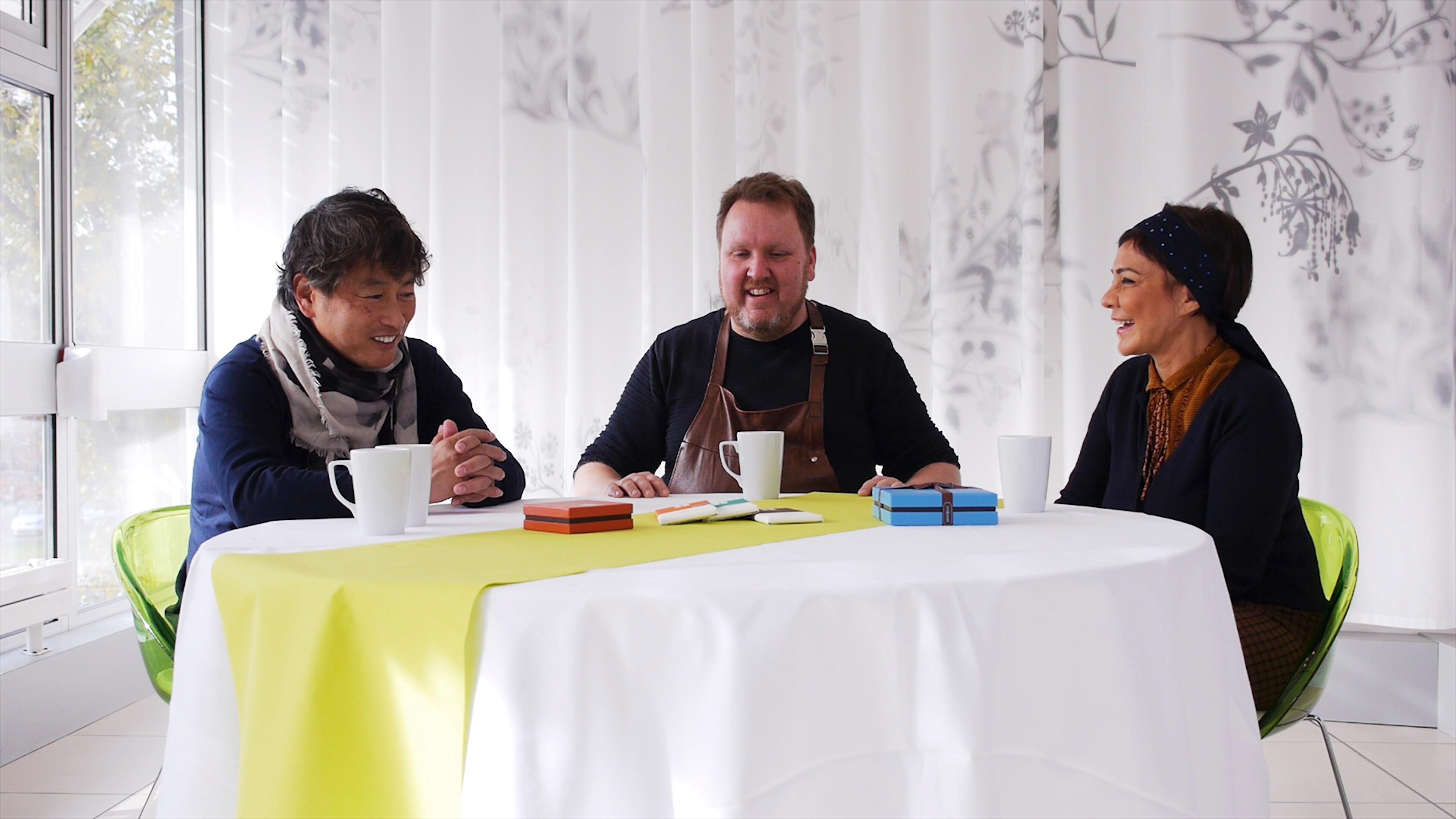 USA / Japan Co-Production
Chocolate Road is a co-production between Digital Art Video (USA), Communication Energy New York (USA) and Omnimosouq (Japan). The concept of the project came from Producer Takayuki Yasuda and was put into motion by our creative production team - Director / Co-Producer / Editor Tanya Chuturkova and Co-Producer / Cinematographer Kim E. Wang. The project became reality when the team was joined by Executive Producers Kean Au, Ray Yao, Edward Wu, followed by Hiroyuki Atarashi and Yukari Atarashi, as well as Associate Producer Erry Ong. Together with our talented crew, the production was soon underway.
Once the main three characters were locked - Maribel Lieberman, Mikkel Friis-Holm and Susumu Koyama - the list of collaborators grew fast. Many organizations, experts, scientists and cacao hunters offered their support for the project. Together with our talented production crew we were soon ready to start filming.
First stage of principal photography started in the summer of 2017, followed by filming trips throughout 2018. Post-production started in the second half of 2019 and was completed in the beginning of 2020. Consulting Producer Warrington Hudlin is helping guide the team through the distribution process. 
Currently Chocolate Road is represented internationally by Syndicado Film Sales.
Director's Statement - Tanya Chuturkova
"Chocolate Road came to me out of the blue with an unexpected call from a Japanese producer who had come across some of my past works and wanted to tell me about his idea. Takayuki Yasuda had the high concept of "chocolate makes the world a better place" that I had to wrap my head around and try to bring down to Earth. 

Initially the idea tasted sweet and seductive, just like chocolate, but the project was vague, with no concrete steps, too sterile, intangible. Until we went on the first trip.

 

On the first research trip we tagged along the Japanese chocolatier Susumu Koyama. Together we traveled to Peru. The days were long and packed with crazy roads and amazing views. We filmed everything possible and we just couldn't take our eyes off the viewfinders. It was mesmerizing. None of us on the team had ever seen a cacao pod. We had never seen how and where the trees grow, we had never tasted the cacao pulp fresh out of the pod, we had no idea of all the steps it had to go through before it became what we know as chocolate. It was eye-opening and mind-boggling that something we ate almost every day came from places none of us knew existed. We sweated out on the field, climbing up mountains and crossing rivers to get to remote plantations. After only one week we were sunburnt and exhausted, out of breath and longing for a nice bath. And then we realized that the farmers who guided us do this on a daily basis. They go up those towering hills every single day to do their job. 

 

That first trip forever changed the way I see and consume chocolate. It gave me a perspective about how much work goes into something I eat in only a few seconds. It also transformed the initial idea of the film - we had to make it a feature, we had to show the full process from bean to bar, and we especially had to make sure the film shows the hard work of the farmers, because without their perseverance the road of chocolate would not exist.

 

The road was long and winding - starting from the seeds, following the growth of the trees, the harvest, the fermentation, the selection process, the drying, the roasting, the winnowing and mixing, tempering and cooling, through packaging… all the way to the final chocolate pieces on display at the stores. We filmed over a two year period and traveled to Peru, Nicaragua, Honduras, Costa Rica, Trinidad, France, Denmark, Japan and the US. We met with farmers, buyers, processors, experts and local chocolatiers. I wanted to get the whole story, to walk the full length of the road.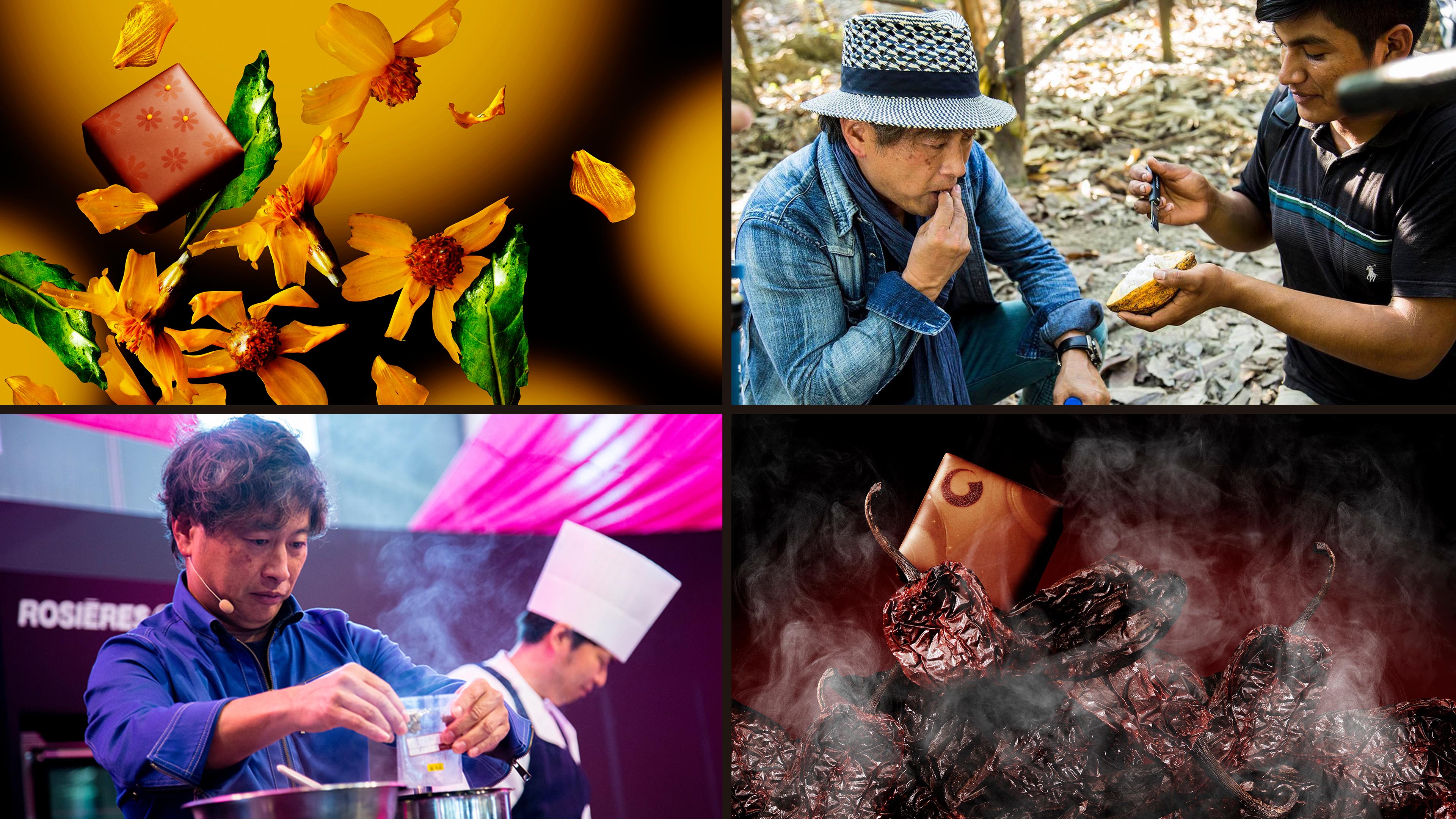 By choosing these three characters, I wanted to illustrate the different creative directions each of them takes: Susumu Koyama is a creative genius inventing surprising flavor combinations and sweeping the international awards with his exquisite bonbons. From the luxury and order of his Japanese store complex to the farmlands hidden in the jungles of Peru, the contrast is high and the experience is humbling. I wanted to capture how Koyama tastes cacao pods in the wild and to witness how he develops a new appreciation for the workers who bring him his prime ingredient - the cacao.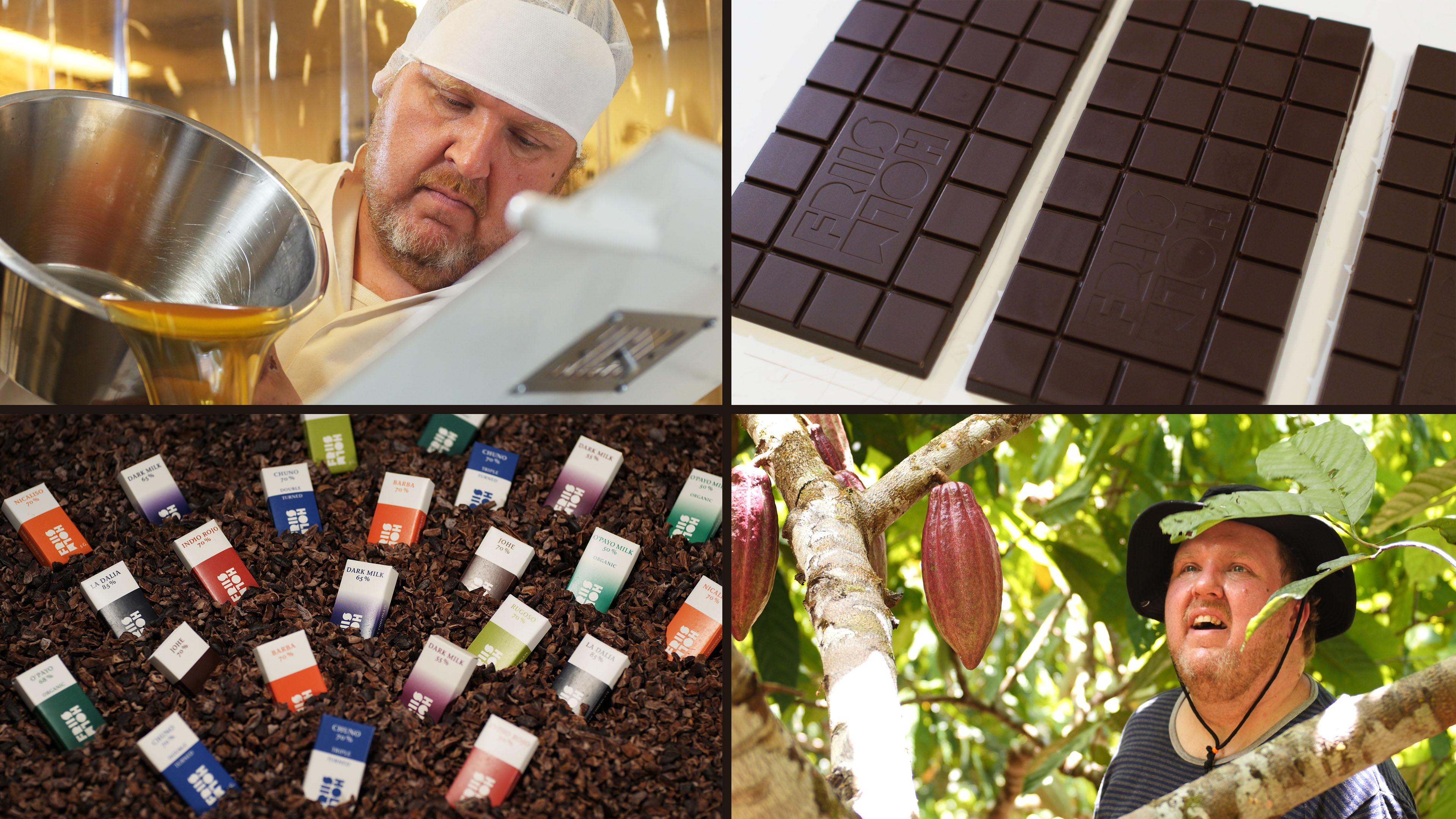 Mikkel Friis-Holm makes chocolate from a chef's perspective, working with specific varieties of cacao to accentuate the natural flavors of the beans, creating some of the world's best chocolate bars. Straight from the tree he can tell which cacao has potential and what types of chocolate he can make from it. His knowledge of genetic varieties and processing techniques took us deeper inside the cacao world than I ever expected.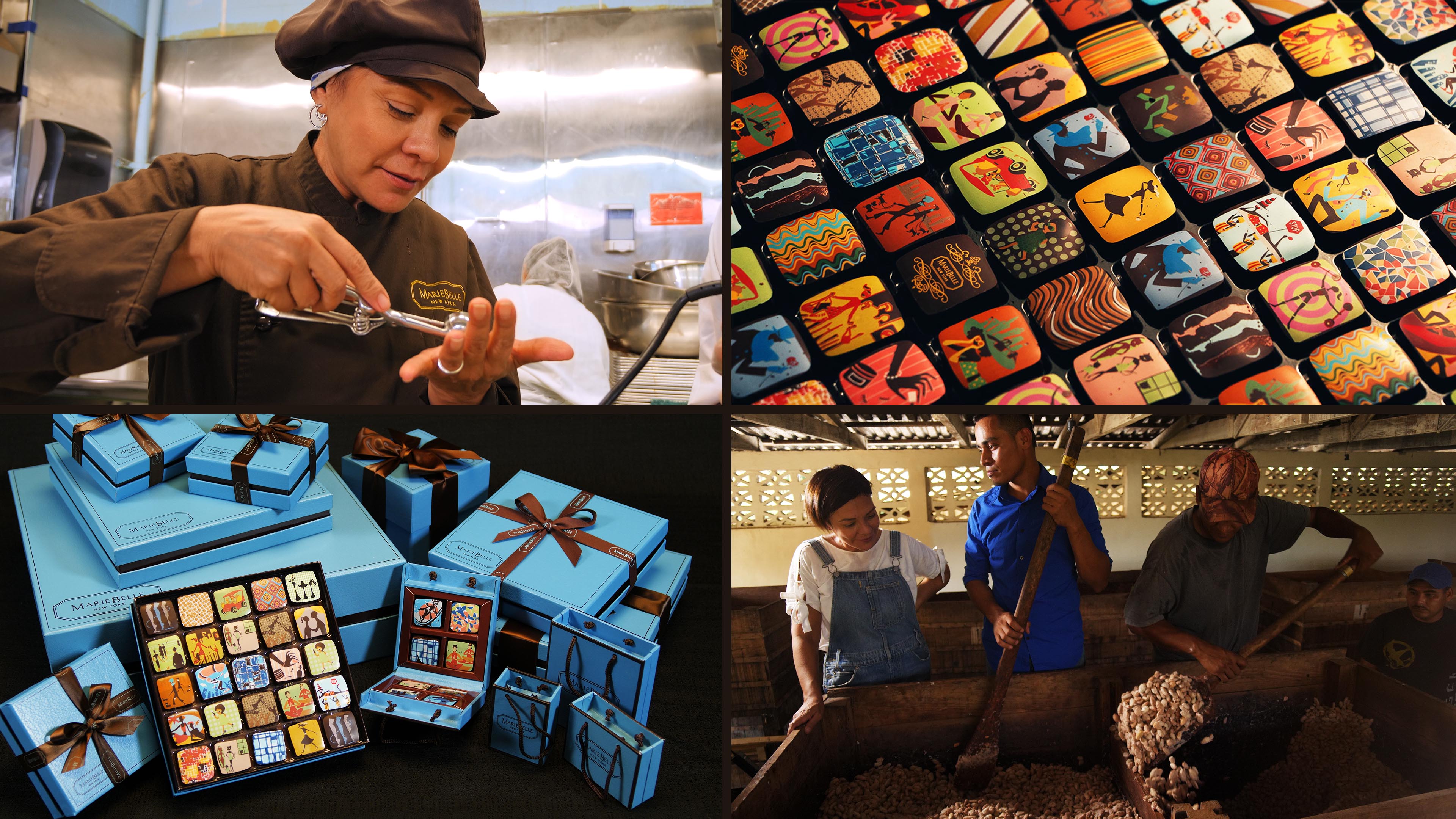 Maribel Lieberman makes her signature ganaches, which look more like works of art than something edible, but when you taste them you are transported to a different place. Making chocolate is a way to express her heritage and to represent her native Honduras and its flavors to the world. For me it was important to also subtly show how women entrepreneurs can empower other women and help them find their own way. In her native Honduras, Maribel met with local women cacao-producers and brought them a selection of some of her own chocolates. Tasting the final product is a way of closing the circle from producer to final consumer and therefore gives a valuable perspective to the farmers - knowing what the chocolatiers are looking for the farmers can focus their work on making a better quality, sellable product. Cacao is a hard crop grown by smallholders who are rarely fairly compensated for their arduous work. Being a woman in the industry is even more challenging and no one knows this better than Maribel.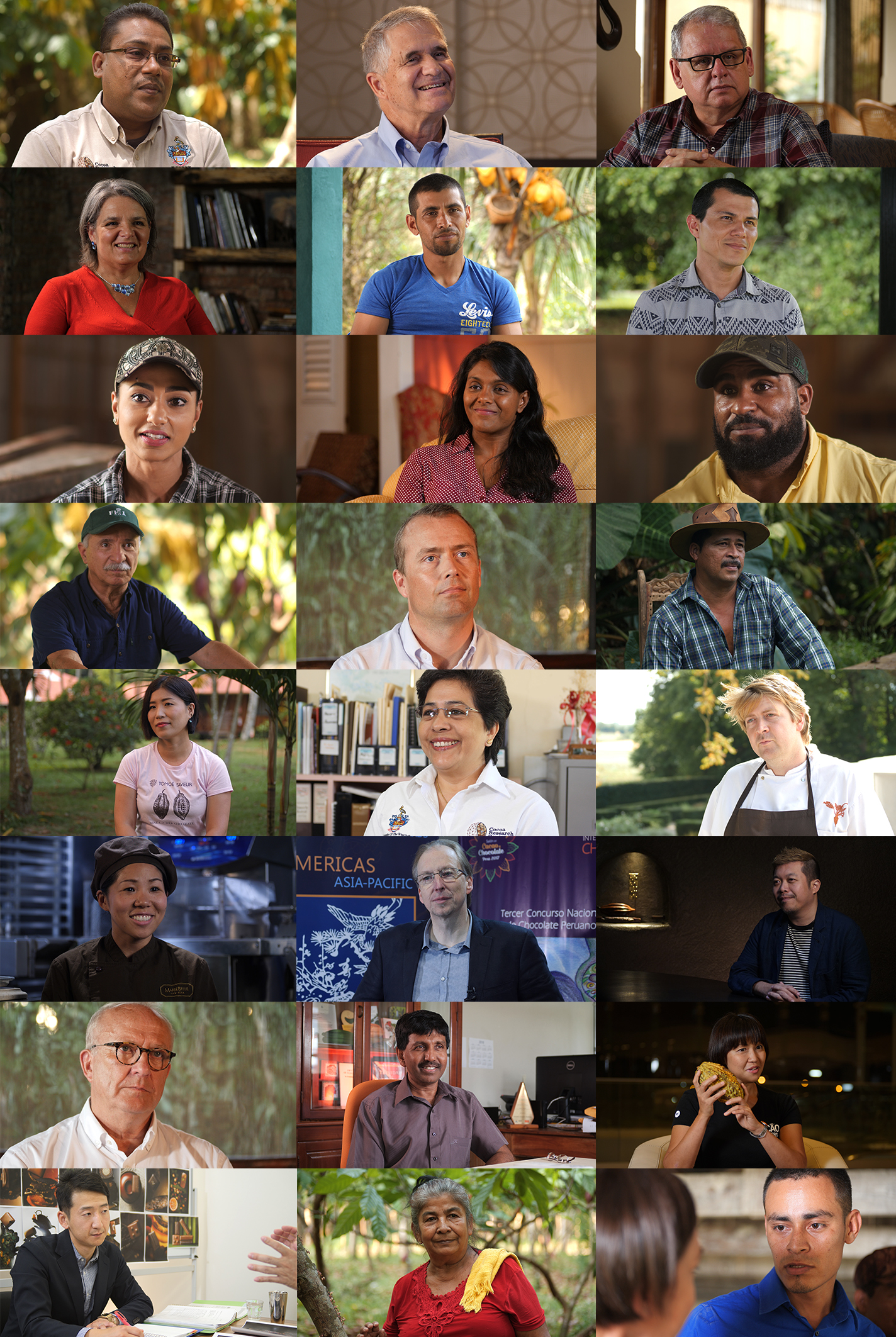 The biggest challenge was to follow the production chain, while also intertwining these very different approaches to the creation process. I felt that it's important to trace chocolate back to its root, because knowing the history of something makes you appreciate it more. Fine chocolate is a luxury product, but behind it hides the reality of the hardship that sustains the chocolate industry. The first and most important part of the production chain starts with the farmers growing the trees. These farmers live in constant uncertainty. Climate change, pests and diseases, a volatile market in a world moving towards urbanization, where future generations stray away from family traditions and prefer a comfortable city life - these are all obstacles in the way of the farmers to achieve a better life. In the film we meet the farmers face to face, the distance between us is shortened, their voices are heard, we have put a face and a name to the unsung heroes of the industry.
Chocolate Road is above all about people. The people who farm the cacao, the people who bring science and technology to improve production, the people who collect and distribute it, the people who create chocolate from it, the people who sell it, and the people who taste it. It is all about the human connection within the chocolate production chain. Chocolate has the power of bringing people from different cultures and backgrounds together. With Chocolate Road I want to show that there is more to chocolate than just great flavor, and that it's possible to make the world a better place one cacao pod at the time."

- Tanya Chuturkova
INTERNATIONAL TEAM FOR AN INTERNATIONAL PROJECT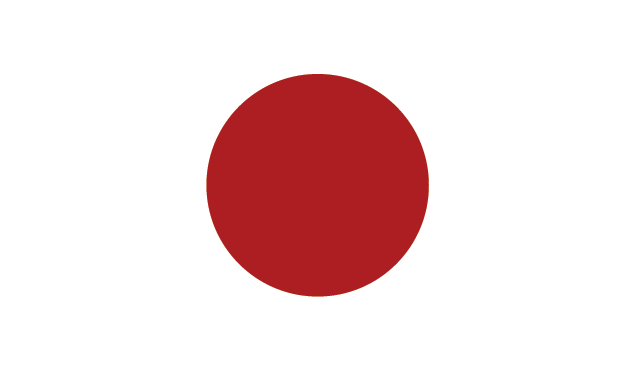 Co-Production with Communication Energy New York & Omnimosouq
The original concept of the film came from Producer Takayuki Yasuda, native from Fukuoka, Japan. Working remotely with our team, we polished the concept and put the production in motion.
Takayuki Yasuda runs a creative agency with offices in New York City - Communication Energy New York, and Japan - Omnimosouq. Takayuki has been supporting and helping build innovative companies with technology and creativity through numerous branding projects. His past work has been focused on the food industry with interest in promoting sustainability. Through his work, that requires pursuing the inner nature of things, he was inspired to create the documentary film "Chocolate Road". With this feature he wants to "make people's hearts grow." Takayuki believes that joy is an essential element of life, and he gradually became devoted to brightening the world and to bringing people love and joy. His great hope is that his debut film "Chocolate Road" would help people make a decision that will bring them or others happiness and make the world full of smiles after watching.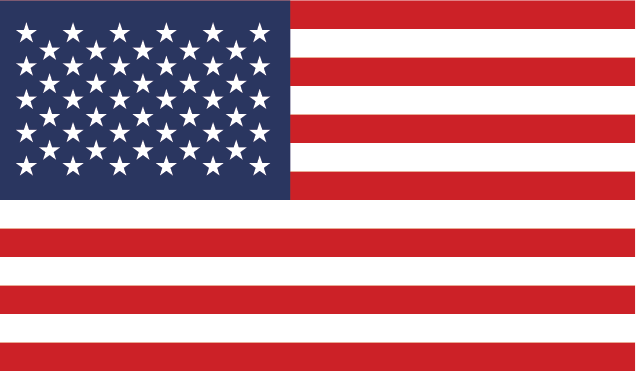 Digital Art Video's Creative & Technical Team
Digital Art Video's creative team expanded on the story and put together a plan of action, crew and equipment. Pre-production, principal photography and post-production was completed in-house.
Chocolate Road was made possible thanks to our talented field crew - Camera Operators Rene Valdivia, Bradley J. Wegner and Sylvie Yap; Production Assistants aka "many-hats-heroes" John Collins and Richard Graziano; Location Sound Mixers Max Lorenz and Tristan Soreau; all the Translators, local Fixers and Drivers, etc.

Post-Production took quite awhile as the team had to sort through 170+ hours of footage. Director Tanya Chuturkova switched to the role of editor and the raw shots were molded into a 90 minutes film. With the help of chocolate historian Lee Scott Theisen, Ph.D., aka The Chocolate Guru, the storyline became clear and historical accuracy was assured. Once the picture was locked, it was in the hands of Kim E. Wang to finish all the digital effects and color-grade the film, give it a cinematic look and make sure every frame is a picture.
Finally, Re-recording Mixer Michael LaFerla and Sound Designer Duncan Mathieson gave the final touches of the film by editing dialogue and mixing folley, sound design and music.

Original Music Score by Petar Dundakov
Music is essential for a film and can really elevate the story. In Chocolate Road composer Petar Dundakov gives the cacao a voice. The music was composed, recorded and mixed in Sofia, Bulgaria.
Petar Dundakov follows closely his intuition when writing music. He is a versatile contemporary Bulgarian composer who likes to explore and find his own style in all genres of contemporary music and music related arts. Petar is a graduate of CODARTS, Rotterdam, where he completed a Masters degree in Composition and Arrangement in the class of Paul van Brugge. He has been composing film music for more than 16 years now and his portfolio includes not only feature films and documentaries, but also animation films. Some of the movies Petar worked on have received high international acclaim at prestigious festivals in Berlin, Rotterdam, Tribeca (New York), Leipzig, Sundance and others. Most recently Petar received the The Award for "Best Music for animated film" at the Corfu Animation Festival Be there! for the music for the animation film "Traveling Country". According to the jury "[the music of the film] uses innovatively the traditional medium of Balkan vocals as an ironic counterpoint to a cruel story, creating a unique atmosphere and advancing the plot in an unexpected way." Besides films, Petar has composed music for many advertisements and more than 30 theater performances. For his work as a theater composer he has been awarded an Ikar award for best theater music twice – in 2009 and 2014, and Askeer award in 2018.

Animation by Box of Emotions
The animation pieces throughout the film were created by our friends from Box of Emotions animation studio. The animation was created entirely in Poland.
Box of Emotions is a Polish studio that has been passionately creating artistic animations for the past 10 years. The studio has made animations for many advertising spots, festival opening videos, as well as cinema and television productions, and short author films. The team consists of talented specialists and enthusiasts in the fields of graphics, animation and filmmaking. Box of Emotions stands out with their original style, unrestrained imagination and surreal ideas.


First filming trip following Susumu Koyama to cacao plantations and processing facilities in Piura, Puerta Pulache, Chililique, Pucallpa and Ucayali, Peru

2017 Salon du Chocolat world chocolate expo and meeting of chocolatiers Maribel Lieberman, Mikkel Friis-Holm and Susumu Koyama in Paris, France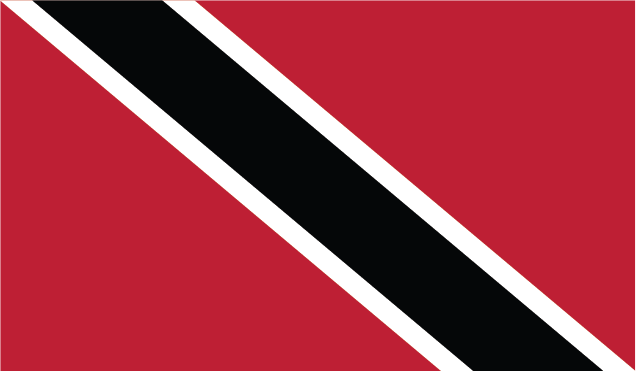 International Cocoa Genebank & The UWI Cocoa Research Centre in St. Augustine, Trinidad & Tobago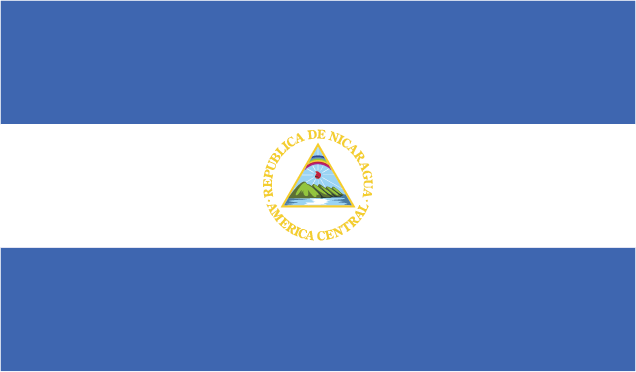 Mikkel Friis-Holm takes us through cacao plantations in El Castillo, Jinotega, La Dalia, El Cua, and visiting Ingemann Fine Cocoa facilities in Tipitapa, Nicaragua

Learning about cacao diseases and how to combat them from scientists of CATIE (The Tropical Agricultural Research and Higher Education Center) in Turrialba, Costa Rica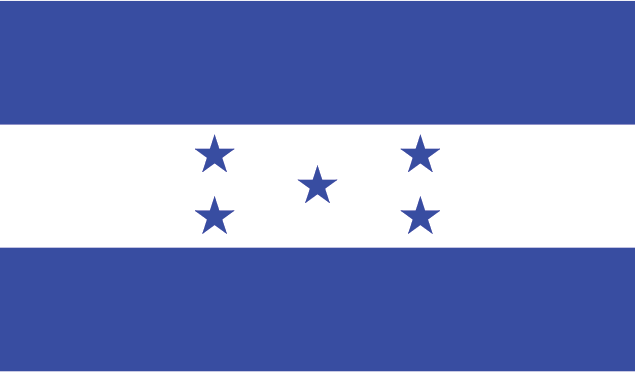 Maribel Lieberman transports us back in time by visiting ancient ruins in Copan and meeting with a group of female cacao producers in La Masica, Honduras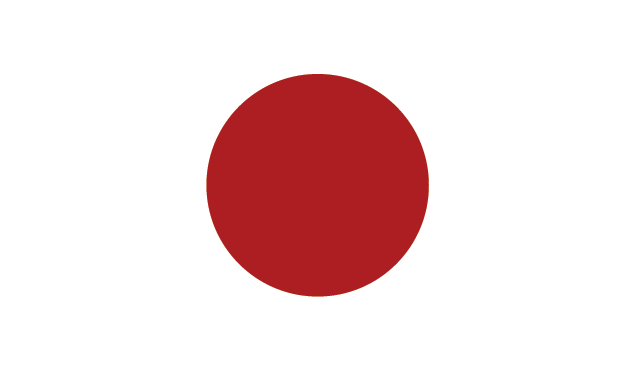 Susumu Koyama allows us to go inside his kitchen and learn about his complex creation process in Sanda, Japan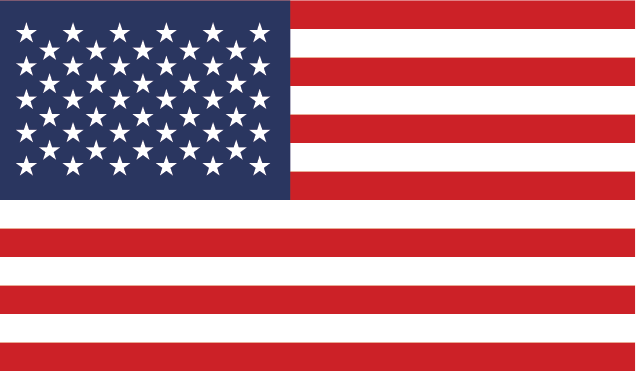 Inside the factory of MarieBelle New York for a step-by-step guide to making ganche and discovering new ingredients - Brooklyn, USA

Visiting Mikkel Friis-Holm to capture every stage of the process of making a chocolate bar in his factory in Hvalso, Denmark
Organizations That Supported Chocolate Road
Favorite Post-Production Tools